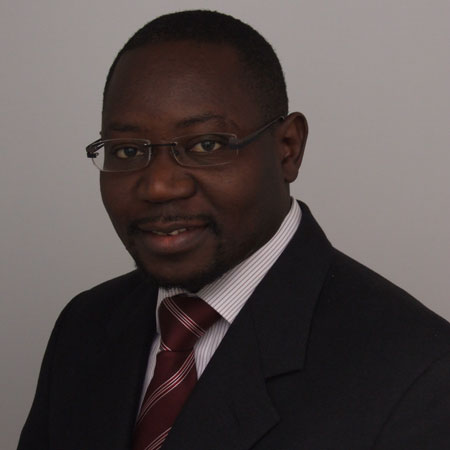 Interior Minister Mai Ahmad Fatty has advised Gambians to support President Adama Barrow's government to achieve its planned economic policies and ideas.

President Barrow stormed to victory late last year, with a promise of turning around the country's fortunes.
And Fatty who represented President Barrow at a victory celebration held in Sandu Darsilameh in the Upper River Region Saturday said: "We've promised to build a better country, and we will work hard to achieve this."
Fatty said leaders are mere servants who should work in the best interest of those who entrust them with leadership.
"Campaigning and governance business are two different activities, and we appeal to you to be patient with us," he told the jubilant supporters.
And he added: "What Gambians need to do is to give their support, and continue to pray for the President."
Commenting on his new portfolio, Fatty said the Interior ministry performs the function of domestic safety and security, adding he will work toward reforming institutions tasked to keep Gambians safe and secure.
He said: "As Interior Minister, I'm going to work in ways that are consistent with the security aspirations of all Gambians.
"In this regard, I hereby make a declaration that the Inspector General of Police works in ensuring there's equality before the law. To the Director General of Immigration, I call on him to ensure that there's equality in documentation and other issues, and also to ensure that our borders are secure. And to the National Drug Law Enforcement Agency, they will be strengthened to end the drug menace in The Gambia."
The Minister of Lands, Lamin N Dibba, representing Foreign Affairs Minister Ousainou Darboe said he will work hard to deliver on his campaign promises.
He said: "I want all of us to stay united because in it lies our strength. It's also important for us all to contribute our quota in national development."
Earlier, Senior Coalition member Sidia Jatta said it was now time for Gambians to hold their leaders to account. "Members of Parliament are elected by their people to ensure government funds are used in the best interest of the people," he said.
Other speakers at the event included Bubu Drammeh, regional coalition chairman, Muhammed Drammen, Sandugu Diabugu chairman, Jambo Camara, vice chairman URR, Mba Sillah, Sandy chairman, Mbakarr Jawara, Darsilameh vice chairman, and Isatou Jawneh.
The people of the region in their speeches appealed to President Adama Barrow to carry them along in his change agenda. Some of their urgent needs include a good road network, hospitals, good gardens for vegetable production, and quarters for teachers deployed in the region.
Read Other Articles In Article (Archive)