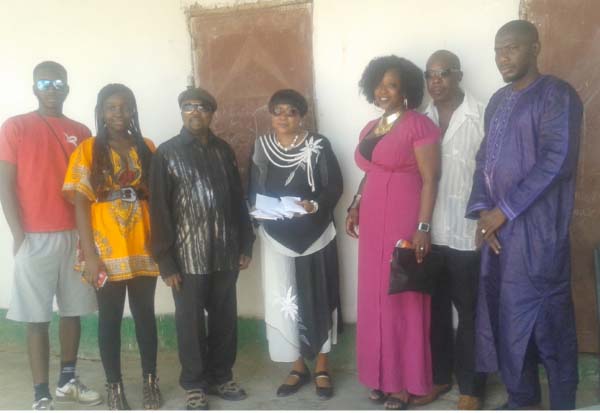 Dr Ancha Jagne-Ceesay, a UK-based Gambian, has recently donated D100,000 to Lamin Nursery and Kaur Lower Basic schools for the development of the learning institutions.
Each of the schools, named after the donor by the respective communities, received D50,000.
Speaking in Kaur during the presentation, Mustapha M.S.C Njie, former headmaster of Kaur Lower Basic School, said the money will go a long way in addressing the long standing concern of the school, to have it fenced.
He said giving out to the education sector is one of the biggest contributions to the development of any country.
"Giving somebody fish everyday will never take the person out of poverty; the only thing that will do that is by teaching the individual how to catch fish," Mr Njie said.
Kaur Lower Basic School head master, Sait Faal, commended the donor for the support saying the community of Kaur will always remain grateful to Dr Jagne-Ceesay for "the life-changing humanitarian gestures" aimed at developing education at the village.
Mr Faal called on other Gambians at home and abroad to emulate Dr Jagne-Ceesay as the government does not have all the means to do everything alone.
For her part, Dr Jagne-Ceesay said choosing Kaur should not come as a surprise given the fact that "the village is always in my heart and will remain so forever".
"I will assure the people of Kaur that everything that I have to give out, here will be my first thought," she said.
However, the donor added that Kaur Lower Basic is not the only school she is assisting in The Gambia; Lamin Nursery School was also built through her funding.
Lamin Saidykhan of Lamin Nursery School thanked Dr Jagne-Ceesay for the continued support to the school.
Read Other Articles In Article (Archive)