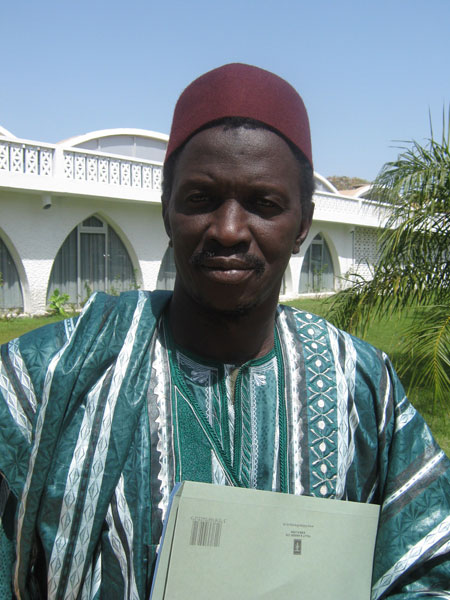 Alhagie Sheriff Ajay Janneh, the Chief of Kombo South, has slammed burglary and rape as, he put it, it's becoming the order of the day in this rainy season.
However, if these comments are anything to go by, then the issue of rape and burglary will soon be a thing of the past in his area.
Chief Janneh, speaking in an exclusive interview with this reporter, said it is disgusting, inhuman and lack of self-respect to rape, especially in the form of "burglary".
"Rape by its nature is disgusting, inhuman and self- disrespectful to commit. There are many options that these rapists have in satisfying their sexual desires than to rape.
Therefore, I see it as an absolute wickedness to rape innocent ladies, especially the under-aged. Let me make it very clear that nobody will walk away free, if found guilty of rape or burglary in my district,'' said Chief Janneh.
According to him, it does not only make him sad to hear about rape and burglary related cases.
'Whenever I hear about rape or burglary taking place it does not only make me sad, but it annoys me so much.This type of life is barbaric, outdated, premeditated, excommunicated, archaic, redundant, brutish and stupid. Why did they have to rape and steal from what legally belongs to people? There are many options they have in making a living for their daily breads and could even find a lady to marry. I will not show any mercy to anyone found guilty of rape and burglary. If anybody wants to do it, find somewhere else but not in Kombo South, not when I am the chief of this district,'' he emphasised.
He blamed dressing code as a leading cause of many rape cases and ascribed laziness to that of burglary.
"Sometimes there are certain dresses put on by our sisters and daughters that are seriously uncalled for. There are certain dresses that are 'invitation' to rape in our local societies in the sense that we are not used to those types of dresses. They are condemned both by our religions and cultures and therefore should be discouraged. Also, some of our youths drastically refused to work hanging around in the name of travelling to Europe, and thereby becoming lazy to earn their living," he said.
The Southern Kombo Chief called on parents, teachers and religious leaders to stand firm and fight against the menace in society.
It could be recalled that President Jammeh, the leader of the main opposition United Democratic Party, Lawyer Ousainou Darboe and the President of The Gambia Supreme Islamic Council, Imam Alhagie Muhammed Lamin Touray, have all added their voice in condemning rape, murder and related offences in The Gambia.
Read Other Articles In Article (Archive)