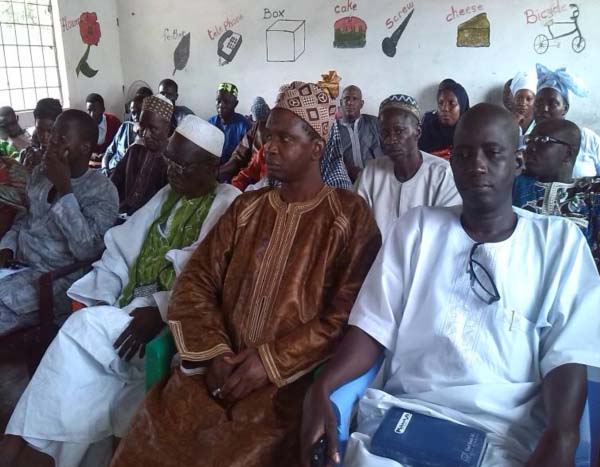 Stakeholders in the West Coast Region (WCR) on Friday converged at the New Yundum Nursery School to validate the Kombo North District disaster contingency plan.
The forum was organised by the National Disaster Management Agency (NDMA), in collaboration with Food and Agriculture Organization (FAO), FASDEP Technical assistance component and the West Coast regional disaster office.
Speaking on behalf of his executive director, the NDMA deputy executive director, Serign Modou Joof, said the Kombo North District Hazard Contingency Plan, more commonly called the District Contingency Plan, is the district's blueprint for preparing and responding to disasters.
The plan is the result of the district's efforts at developing response capability and promoting overall coordination for implementing the plan.
"This is the first-ever District Contingency Plan developed and prepared with multi-stakeholders' involvement in addressing four major hazards in the district, such as waste dumping, flash flood/windstorm, domestic fire and poor road network," Mr Joof said.
According to him, the document further recognises the fact that the contingency plan is a tool to enhance the effectiveness of disaster preparedness and risk reduction, as well as humanitarian response aimed at mitigating any adverse impact of the identified hazards on the districts within the region.
Deputizing for the regional governor, the Chairman of Brikama Area Council, Bakary Saibo Sanneh, commended the district authorities under whose purview the said document falls, for not only their turnout but also their active participation in validating the contingency plan. "It will help in the implementation of the plan," he said.
He stressed the need to reduce all natural disasters as well as eradicate any man-made disaster that can hinder national development and progress.
Chairman Sanneh thanked FAO/FASDEP for facilitating the activity and thanked the NDMA for its laudable contribution to nation building.
He also commended President Yahya Jammeh for facilitating the institutionalization of the NDMA.
For his part, the National Nutrition Expert for FAO/FASDEP project, Yankuba Sawo, commended NDMA for their cooperation and partnership for the successful implementation of the plan, adding that it will enhance effectiveness and preparedness as well as provide a common framework for interventions of all partners in disaster response and preparedness to reduce and mitigate risks.
He advised people of Kombo North to make best use of the document and start lobbying for funds for its implementation, as the document reflects the true picture of the district.
The regional disaster coordinator, Binta Sey Jadama, noted that Kombo North being the most populated district in the region and also the most vulnerable in terms of flooding among others, requires more recognition to mitigate its vulnerability.
"This prompted the development of the contingency plan for a two-year period, which will serve as a guide for the district for better response and preparedness during, before and after disasters," she said. 
Read Other Articles In Article (Archive)