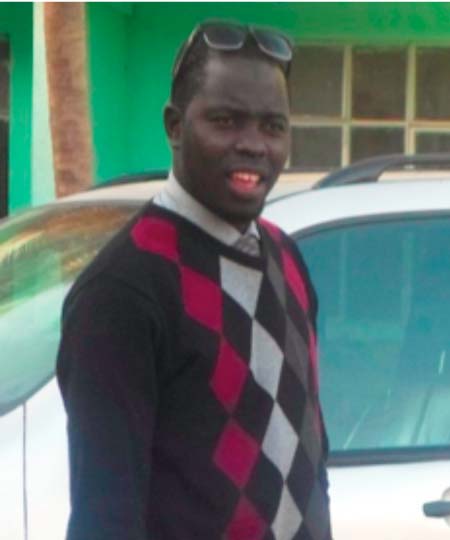 Kanifing Municipal Council (KMC) is "very much committed" to supporting and promoting initiatives geared towards youth development within the municipality and beyond, the deputy mayor of KMC has said.
Muhammed Jaiteh said for the past years the municipality has been "very helpful and committed to youth development."
"We supported the National Youth Conference and Festivals (NAYCONF) because it has activities geared toward youth development," Mr Jaiteh said during the opening of a weeklong youth summer camp (11-17 September) organised by Kanifing Municipal Youth Committee (KMYC).
Funded by KMC, Social Security and Housing Finance Cooperation, and the National Youth Council, the camp brought together young people from across the municipality to discus issues affecting their development.  The theme of the camp is 'Demographic dividend and livelihood skills'.
The camp was designed to focus on developing young people by creating more awareness on the issues related to the theme, and it includes cultural and talent promotion.
According to the KMC deputy mayor, the organisers of the camp, KMYC, are full of initiatives that will enhance youth development within the municipality.
He said at the level of the council, they will ensure that the budgetary allocation is increased to fund the annual youth camp of the KMYC.
"This camp is a very good supplementary to NAYCONF; it will avail other youths who did not have the opportunity to be part of NAYCONF to take part in this one," Mr Jaiteh said.
Lamin Marong, chairperson of KMYC, said the camp intends to raise awareness on the importance of the human demographic dividend, and encourage young people to go in for skills development.
 He said the Gambia government through the Ministry of Youth and Sports recognises that skills serves as a catalyst in achieving Vision 2020 and by extension contributes to poverty alleviation.
"In order to attain these lofty visions of ours, it requires a consultative and coordinated approach. It is believed that with this forum created, there will be the assurance of the way forward for Gambian young people, thus contributing to the socio-economic development of our motherland - The Gambia," Mr Marong said.
Promoting mass participation in skills development at all levels would go a long way in instilling national pride, unity and cohesion in the youth, he added.
"Young people matter because an unprecedented 1.8 billion youths are alive today; they matter because they are the shapers and leaders of the global future," the KMYC chairperson said.
During the KMYC's weeklong youth summer camp, issues such as youth unemployment, youth migration, youth and HIV and AIDS, and youth and drugs use, among others, will be discussed.
Read Other Articles In Article (Archive)