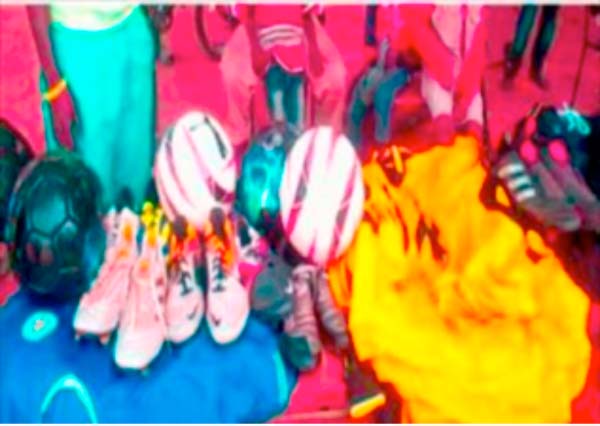 UK-based charitable organisation Kit-Aids, in collaboration with Plymouth Banjul Challenge, yesterday donated football items to schools, football academies, football clubs and institutions.
Speaking at the presentation ceremony held at the Asset Bantaba Restaurant in Senegambia, Adama Bah, a representative of Plymouth Banjul Challenge, said Plymouth Banjul challenge was started in 2001 and had contributed immensely towards sports infrastructural development in the country including the building of GNOC, football fields and community centres.
Bah said the Ministry of Youth and Sports and the Ministry of Basic and Secondary Education did partner with authorities to let the items arrive in time without delay.
Bah pointed out that due to war at the desert area Plymouth Banjul Challenge vehicle drivers found it difficult to come to the Gambia from the UK.
He added that the charity recently donated sporting materials to the Ministry of Youth and Sports, the Ministry of Basic and Secondary Education, and Gambia Cricket Association.
George Gomez, a representative of Kit-Aids in The Gambia and Senegal, said they started ten years ago, adding that they had contributed immensely to football development in the country and other sporting disciplines and will always be of support to cycling.
Morlai Kamara, from Methodist Academy, said the gesture was a surprise to him while thanking Kit-Aids for it.
Mr Kamara urged the beneficiaries to make best use of the donated items.
For his part, Pap Njie, from Songdeh Football Academy in Kanifing, thanked the donors for the timely support.
Read Other Articles In Article (Archive)