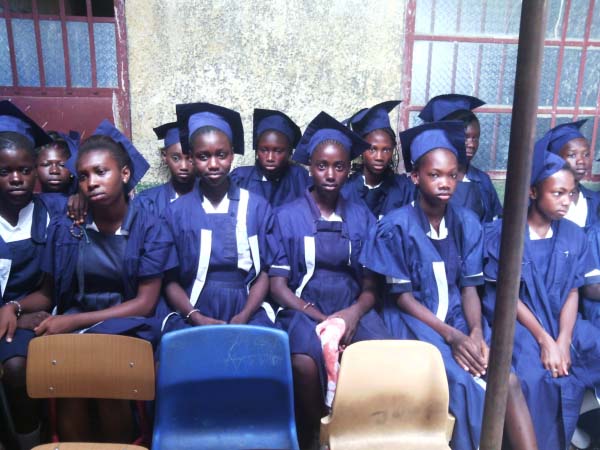 King's Kid Academy recently held its graduation of 71 pupils in both the nursery and primary schools.
King's Kid School located in Lamin village in the Kombo North district offers nursery, primary and junior secondary school education.
The official graduation ceremony was witnessed by senior members of the school administration, parents, as well as dignitaries from both government and missionaries in the country.
Delivering his speech, Martin Baidoo, the headmaster of the school, said King's Kid Academy is a school of quality education because their mission is to bring quality education to the doorsteps of the children, and to provide a spiritual, secured environment conducive for learning, as well as physical and moral development.
The King's Kid is a mission school, so it focuses on the spiritual aspect, that is why the school fees is far less than schools like SOS andMethodist Academy, he said.
"I would like to assure you that your children receive the best education, discipline, moral guidance and they are taught how to respect their parents, the elderly and society as whole, as we all know education without discipline is meaningless; so we do our best to inculcate discipline in these children who are future leaders of The Gambia," he said.
The headmaster thanked parents, guardians and graduating students for working hard to achieve their dream through the visionary leadership of the director of the school.
"We can boast of a well-equipped computer lab and the children who are enrolled can compete with people who are learning computing in even QuantumNet," the schoolmaster said.
The school proprietor, Bishop Dennis Ejila, thanked all those who attended the graduation ceremony, and expressed appreciation to the leadership of the country for what he called creating an enabling environment for them to operate.
Ejila also commended the parents for choosing the school for their children, and for being cooperative with the school administration during the course of their study.
He also thanked the sponsors on behalf of the 50 pupils who are under scholarship, adding that education of any kind expands the mind of a person to do what is necessary for a good living.
"The best time of education for a human being is when he/she is young, because that is the time when the mind is young," he said.
Dr Solomon Eribo, a UN consultant, advised the students to be keen in their educational pursuit taking into account that they have an excellent beginning.
To the parents, he said: "I want you to continue investing in your children, keep them in school because education is the key to success."
The head boys of both the nursery and primary school, Paul Sambou and Lamin Manneh, said that during their study in the school, they were exposed to various aspects including how to read, write, and speak effectively; and most importantly discipline in and out of the school.
The event was also characterized by drama performances, poems and speeches by officials and the pupils.
Read Other Articles In Article (Archive)