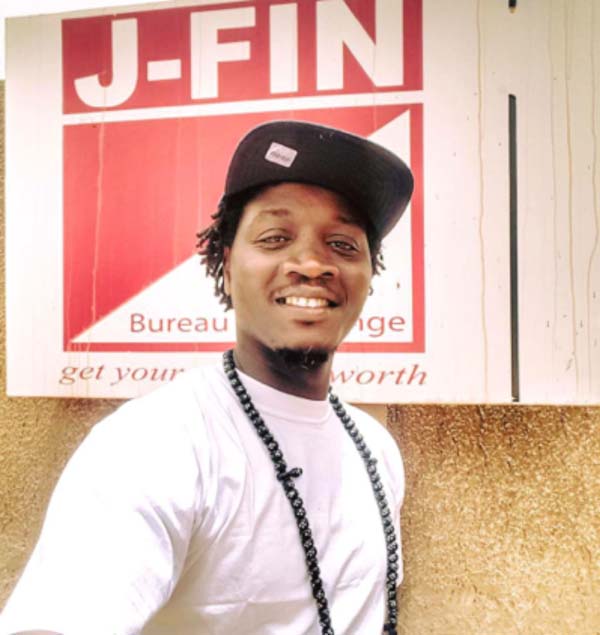 Killa Ace, Gambian outspoken rapper, will launch his second album entitled "Lyrical Revolution" comprising 23 tracks on Saturday 1 April at Serekunda East Mini Stadium.

Dubbed the "Killa Ace Comeback Show" and Album Launch of 'Lyrical Revolution', it will attract artistes both at home and abroad.
He return home last week after spending one year nine months in exile in neighboring Senegal, as a result of his critical song entitled Ku Boka C Geta G, Naan C Meow Mi', released in July 2015.
The song's opening message goes as thus: 'Ku Boka C Geta G, Naan C Meow Mi' (If you are part of the herd [of cattle], you will drink milk) and 'Ku Boka C Deka Bi, Warr Nga Am Baat Si Rewmi' (If you are part of the country, you should have a voice in the country).
Produced by Harley Leigh, the song tries to address issues of freedom of expression, injustice, repression, economic hardship and purported democratic failings in The Gambia during former President Yahya Jammeh's regime.
It was recorded, mixed and mastered at Alien Zik Studios in Dakar, and has received an amazing 30, 000 plays on Sound Cloud in less than 48 hours.
He fled to Senegal with his family, because of constant death threats he was receiving from men associated with the then feared and notorious National Intelligence Agency.
The album depicts when he was living in exiled in Dakar, and how Gambians were going through a tough time under former President Yahya Jammeh.
Killa Ace told journalists that the album is a revolutionary action for people to have a clear mindset by mapping out the way forward for the country.
"Because regime change without attitudinal change is meaningless, so there is need for youths to know their rights and responsibilities by holding the leaders accountable toward the betterment of the country."
Killa Ace added: "I feel delighted, and this is what we have been fighting for. Now we have to fight what I called 'Jammehism', to change the attitudes and the way of thinking left by Jammeh."
It would be recalled that Lucky Dube, South Africa, accepted exile in Jamaica, to help fight Apartheid through his reggae music.
He said he never regretted going to exile, and is ever prepared to speak for the voiceless through music.
He lamented that life in exile was very tough for him in the first month, as he was sleeping on the floor in a room full of mosquitoes.
"Let all artistes humble down as artistes to move forward the industry to the next level, where all stakeholders can benefit."
Read Other Articles In Article (Archive)