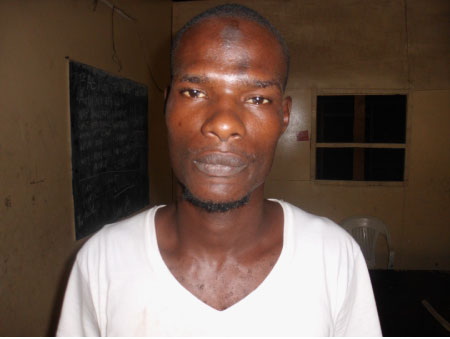 One Alpha Madiou Jallaow, a 26-year-old man and a resident of Sukuta, Kombo north district, West Coast Region, is seeking support for a kidney surgery.
A Medical Research Council medical referral report to the RVTH signed by Dr Kura and dated on 9 August 2012 shows that the patient has a long history of polycystic kidney disease.
The report states further that Jallow complains of side chest pains, radiation to the right kidney loin and swelling in the loin.
According to Mariam Juldeh Jallow, mother to the patient, who visited The Point offices yesterday in tears seeking support, her son has been battling with the disease for the past three years and they have visited almost all the major health facilities in the country but to no solution.
"This is the only son I have and if he should die now I would suffer," she lamented, while calling for help.
According to the RVTH Radiology Result of the abdominal ultrasound dated 21 August 2012, the hepatomelogy, the gall bladder is normal in size and thickness, but no stone in the pancreas and spleen are normal. The urinary bladder is normal and the prostate gland is normal in size and homogeneus but there is hydronephrosis in the right kidney.
The report states that currently the boy is taking medication prescribed by the RVTH, while waiting for kidney surgery.
Alpha Madiou Jallow graduated from Gambia Senior Secondary School in 2002 and briefly worked as a technician with Africell GSM Company but had to quit the job due to illness.
Meanwhile, whoever would like to support the ailing Jallow can call (00220) 7240058. 6361340 or 4497441 or better still email thepoint13@yahoo.com, for more details.
Read Other Articles In Article (Archive)