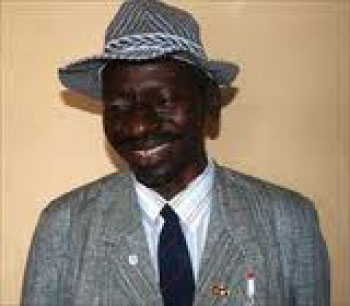 Veteran sports administrator and former secretary general of the Gambia Football Association, Kebba Yoro Manneh, has announced he will contest the GFA presidential elections, next month.
Speaking exclusively to The Point, Mr Manneh said that based on his long standing experience in the dynamics of Gambian sport, both in and outside office, he believes his priorities are not misplaced when he asks for stakeholders to trust him to lead the national game.
''I have been around all and every issue around football for the past four decades and my background cuts across both youth and sports sectors,'' he said.
Mr Manneh said what Gambian football needs urgently, is a man with immense agility and commitment to get the game and its stakeholders back into one fold. "There is a lot of work to be done in football and the future success of otherwise of our game depends on the quality of the next leaders and that is why I am offering myself for the highest office in football so that I can influence positive change.
Kebba Yoro worked in education, youth and sports sector for over 40 years and has the singular reputation of having had an opinion on every burning issues in youth and sports domain in The Gambia. He said his campaign is all embracing and welcomes all who aspire progress in Gambian football.
Read Other Articles In Article (Archive)