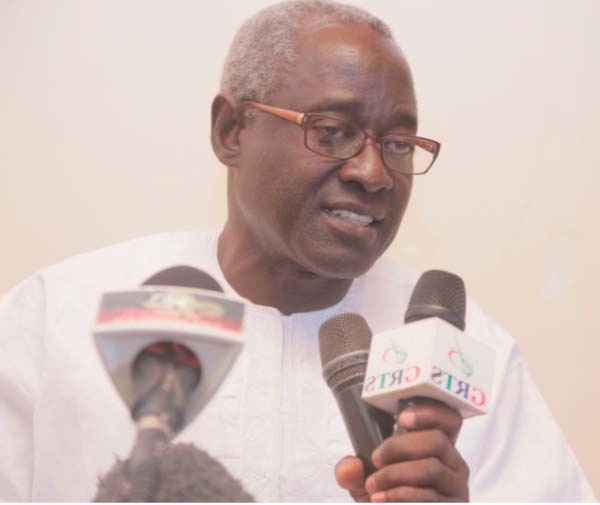 Halifa Sallah, a senior member of the coalition and National Assembly member for Serekunda constituency, has said that the recent protest in Kanilai village which was quelled by the military should not have been seen as a threat.

"They [protesters] should not have been seen as threat but part of the Gambian population," he said at a press conference on Sunday at the PDOIS building in Churchill's Town.
The conference was in reaction to a protest in Kanilai on 2 June 2017 when dozens of youth from in and around the village took to the streets near the military camps in Kanilai demanding the withdrawal of ECOMIG soldiers from the vicinity of the village.
Hon. Sallah said the Gambian people should understand the role of ECOMIG and know that the forces are in the country to defend the sovereignty of The Gambia and its people.
"It is not to take part in an ethnic strife or political infighting," he said "The people should understand that the ECOMIG forces came into The Gambia to enhance the unity among the people."
The veteran politician said it is important for the military forces stationed in Kanilai and other places to be given orientation to ensure that they are guided by republican and democratic values and the spirit of caring for others.
On the other hand, he said, the communities should also be able to accept that the security forces protect life just as doctors do.
Read Other Articles In Article (Archive)