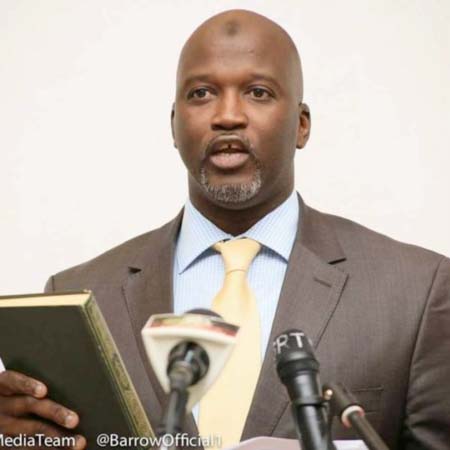 Justice Minister Aboubacarr Tambadou said has said the government is committed to the promotion of plurality, independence of newspapers and the media in general.

"This government will reform media laws and will support citizen voices. It will also protect social media which could serve as a vital tool in promoting the rule of law," Mr Tambadou said in a statement read on his behalf by the deputy solicitor general, Isatou Aiwar Graham.
In the statement delivered during a meeting by the Chief Justice and the members of Bar and Judiciary held at the high court premises in Banjul on Monday, the minister said the government would also encourage plural and independence of the media.
Mr Tambadou said the government would encourage the establishment of an independent governing media board in respect of editorial independence.
"It will also reduce the license fees and make it affordable to those at grassroots level and would also ensure that broadcasters are protected against political and commercial influences," he said. "And most importantly, the government would consider decriminalising libel."
He minister added: "It should be noted that media freedom goes with responsibility and obligations and restrictions that will be necessary for respecting the rights and limitations of others."
Read Other Articles In Article (Archive)