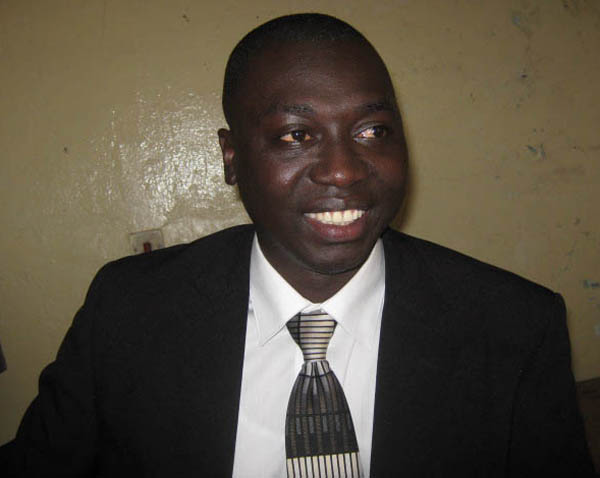 Ebrima JT Kujabi has with effect from April 2010, been appointed as an ambassador-at-large, this paper can reveal.
Prior to his appointment to this position, Mr. Kujabi was Director of Information and Cultural Affairs, and then Deputy Ambassador and Charge d?Affaires at the Gambian Embassy in Washington DC, USA.
At one time the Director of Press and Public Relations (DPPR), at the Office of the President in Banjul, Mr. Kujabi served as the Communication and Public Relations Officer at the Gambia Ports Authority (GPA), before moving to the position of a terminal manager and principal revenue controller at the Barra Terminal.
This was a position he diligently handled to the satisfaction of many travellers using that route. Mr Kujabi due to his hard work and commitment to duties was said to have increased the revenue base at the said Barra Terminal.
An anchorman of the popular Bantaba and Tourishphere of the Daily Observer Newspaper, JT as he is popularly called, was also the Chief State House correspondent for the newspaper.
A product of St. Peters Primary School and St. Angustines High School in Banjul, where he did his 'A' level exams, Kujabi attended Investigative Journalism courses in Ghana, Nigeria, the United Kingdom and USA. He holds a diploma in the French language. 
When contacted on the phone, Mr. Kujabi confirmed the story, saying "I would like to seize this opportunity to thank His Excellency the President Sheikh Professor Dr. Yahya A.J.J. Jammeh for yet again reposing the trust and confidence in me with this new appointment. I want to assure him that I will do my best in delivering, and that I will never let him down," he said, adding that he will continue to fly the Gambian flag higher.
Mr. Kujabi used the opportunity to call on the country's youthful population to put politics aside, and support the President in realising his Vision 2020 objective for the country.
"It is a collective effort despite our political affiliations," he said.
"I can tell you here is a very genuine person (the President) who wants to see the socio-economic development of this country as enshrined in his government's political agenda," JT further stated.
He cited President Jammeh's recent Qatar trip, where he awarded scholarships to Gambian youths studying in that country, as an exemplar of his clear vision and wise leadership.
Mr. Kujabi finally called on the Gambian people to love each other in the sprit of brotherhood.
Mr. Kujabi, who will be based in Washington, has enrolled at the Montgomery Community College to undergo a two-year intensive degree course in political science, international relations and diplomacy, sponsored by President Yahya Jammeh.
Read Other Articles In Article (Archive)