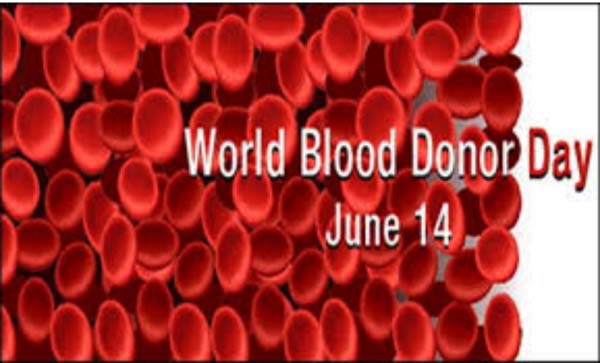 The Ministry of Health and Social Welfare and the National Blood Transfusion Service Wednesday briefed journalists on the World Blood Donor Day celebration to be held in Basse, URR, on 14 June 2014.
Speaking at the briefing on the theme, "safe blood for saving mother" Mariama Jammeh, program manager, National Blood Transfusion Services, said the World Blood Donor Day is celebrated worldwide by WHO member states to create awareness as to the significance of blood transfusion and also to thank voluntary non-numerated blood donors who donate blood anytime it was needed.
This was important because blood transfusion therapy was always required at their health facilities, she said, adding that in The Gambia the need for blood transfusion is significantly high but the supply is usually in adequate.
She said that unlike other medicines and therapies, blood transfusion could only come from human beings as blood could not be manufactured by any pharmaceutical companies and the only source was always human beings.
"It is important to empower and sensitize people so that any living being sees it as a personal responsibility," she said.
Margaret Gomez, chief nursing officer, said the day for them as midwives reflects back what happens in the labour ward due to lack of blood.
She said without blood they could not work in the labour ward, adding that during accidents too they think about blood.
She urged everybody to come and donate blood whether you are a lady or a gentleman as donation depends on the level of their hemoglobin.
Dr Momodou Lamin Waggeh, director of health services, said the briefing was to raise awareness about timely access to safe blood and blood products which was essential for all countries of which The Gambia was not an exception.
He said everyday about 800 women worldwide die from pregnancy or child-related complications and almost all this deaths occur in developing countries and more than half of them occur in Sub-Saharan Africa.
Dr Waggeh said the risk of maternal mortality is high among girls less than 15 years of age and access to safe and sufficient blood and blood products was a major challenge in the country and around the world.
He said the campaign for this year's world blood donor day was to address one important key area that is the establishment of well organized nationally coordinated blood transfusion services to ensure the timely availability of safe blood and blood products of all patients requiring transfusion in the country.
He said blood transfusion services could save lives and improve health but all patients requiring transfusion do not have timely access to safe blood.
Momodou Njie, director of health promotion and education, said the media play an important role in disseminating information.
He said this year's celebration would take place in Basse URR on 14 June 2014 and they want the people to come out in their large numbers.
He said they want the people to know the essence of the day as it was set aside by WHO to remind countries to know the importance of blood donation.
He said it was very important, especially to the pregnant women and children.
Read Other Articles In Article (Archive)