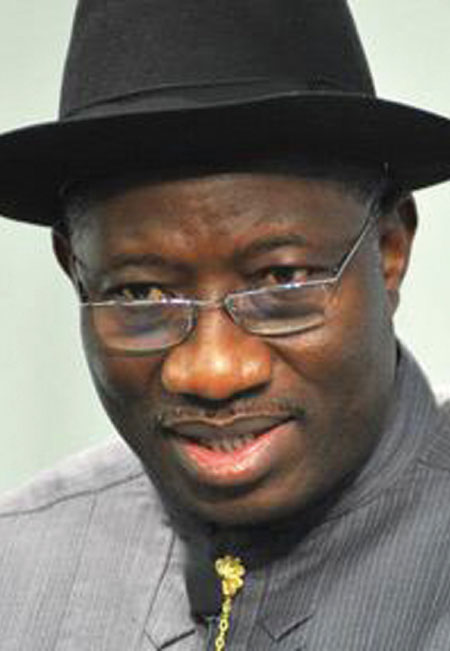 Reactions to President Yahya Jammeh's threat that by the middle of next month (September 2012), all death penalties would have been carried out in The Gambia continues, with the latest coming from Nigerian President Goodluck Jonathan.
Jonathan, who arrived in neighbouring Senegal on a 24-hour working visit, told journalists in Dakar on Thursday that the entire African continent "should respond" to Jammeh's threats to implement the death penalty, Senegalese daily Rewmi reported yesterday.
"Such an act would mean genocide in Africa, after that of Rwanda," Jonathan was quoted as saying.
Jonathan's reaction comes a day after France also condemned such a threat, saying The Gambia has applied a de facto moratorium on the death penalty since 1981.
"France therefore urges Gambia to maintain this moratorium with a view toward the definitive abolition of the death penalty, and not to execute these death row prisoners. It also demands that Gambia commute all death sentences to custodial sentences," France declared.
The statement added: "France, in keeping with its opposition to the use of the death penalty in all circumstances, believes that the death penalty is a cruel punishment and that its abolition contributes to strengthening human dignity."
It said considerable progress has been made in the fight to abolish the death penalty in recent years.
In an address to the nation to mark the Muslim holy feast of Eid-al-Fitr, Jammeh said by the middle of next month (September 2012), all the death sentences would have been carried out to the letter, though he did not give the exact number of the prison inmates currently on death row.
"All punishments prescribed by law will be maintained in the country to ensure that criminals get what they deserve; that is, that those who kill are killed, and those who deserve to be put away from society are put away according to the dictates of the law," Jammeh said.
Read Other Articles In Article (Archive)