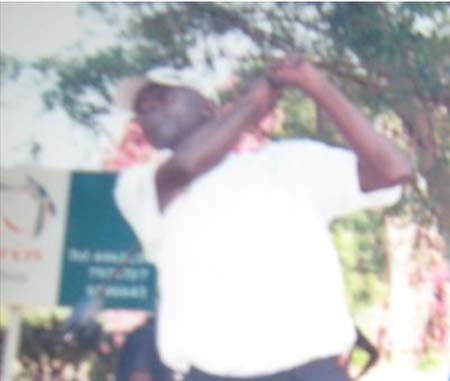 Pa Famara Jatta, widely known as JJ Jatta, has expressed confidence in winning all major golf competitions this year, saying 2014 is going to be his year of golf calendar.
The senior professional golfer noted that he has been practising very hard and in good mood; he is therefore just waiting for the competitions to start for him to be grabbing them one after the other, as he is "fully prepared".
Pa Jatta, as some call him, said he had practised enough, which makes him highly confident of winning any major sponsored golf competition that comes his way this year.
He described Gambia Golf Association's weekly golf competitions set to resume on Tuesday as very important for them as it will improve and boost their confidence for any major competition they are to play nationally and internationally.
"Without the weekly competitions it will be difficult for us to do well if we travel out of the country for competitions," he added, saying: "The Gambia is blessed with young talented professional golfers who are ready to fly the flag of the country high anytime."
The experienced golfer revealed that his aim is to set up a golf academy soon after consulting the executive members of the Gambia Golf Association (GGA).
It is also his aim to produce a Gambian male and female Tiger Woods golf players in the near future, he said, adding that it would not be difficult to run a golf academy in the country depending on the package the GGA will have.
Anyone having problem with his/her golf swings or wanting to play golf can call him on 7712867, the experienced professional golfer said.
He appealed to all and sundry to put hands on deck and join the GGA and Fajara Club in improving and boosting the game of golf in the country.
He also thanked the GGA for all the support rendered to him in improving him and taking his game to higher standards.
He also thanked Fajara Club for the encouragement given him and his fellow professional golfers.
He concluded by also thanking all caddies including caddy master for their support and encouragement to him. 
Read Other Articles In Article (Archive)