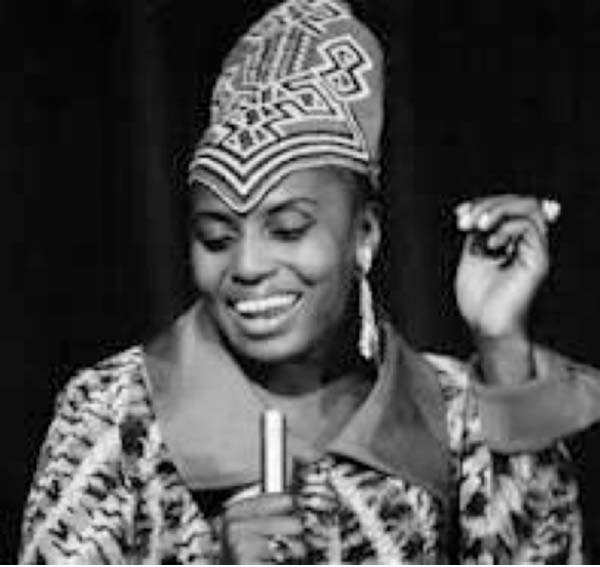 We have always maintained that the music called Jazz is an American product, and we did trace its origins to the slave songs of African Americans in New Orleans, Louisiana. Our interest in the understanding of jazz is driven by a stronger interest in jazz education in order to clear any misunderstanding or misrepresentation of this genre for posterity. We write about jazz because of our passion for the arts and our love for this beautiful music. Jazz music was founded in the southern part of the United States in the 1800's, and in the early years, it was spelt 'Jass'. The word 'Jazz' began as a West Coast slang and was first used to refer to music from Chicago around 1915. Jazz almost defies definition, as there are many types and styles of it. Its original style was a combination of ragtime (piano) music with experimental orchestral techniques and its cultural origins being New Orleans, Louisiana in the early 1900s. Its stylistic origins also include the blues, folk music and the marching band. Jazz music appeared at the beginning of 20th century in African American communities in Southern United States, and was born from a confluence of African and European music.

The combination of an already established African American population with influence from the Caribbean and Mexican began to integrate with the popular brass bands of that time in Louisiana and other southern states. As the sound began to travel in the U. S. in the 1920s, it became popular in big cities such as New York and Chicago, due to a large extent to the advent of radio and live performances in Jazz clubs. The music of jazz is unique for its loose rules, which allows it to be flexible therefore viable for audiences of all ages. As the music has spread around the world, it has drawn on local, national and regional musical cultures, with its aesthetics being adapted to its varied environments giving rise to many distinctive styles.
The roots of jazz are found in the sounds of West Africa, typified by the use of drums and singing. Ripped by the slave trade and forbidden to play the drums or speak their native languages, African Americans preserved a common thread from the aesthetics of African music. These threads expressed themselves in the blues, gospel music and ultimately jazz. Various jazz musicians have travelled to Africa in search of new inspiration from the vitality of African music. Louis Armstrong visited Ghana in 1956 and many others followed suit. With the roots of jazz traced to Africa and women in jazz always celebrated, it is only fitting that we pay tribute to Africa's first lady of jazz- Miriam Makeba, popularly known as Mama Africa.
Her birth name is Zinzeli Miriam Makeba; she was born in Prospect Township, Johannesburg, South Africa on March 4th1932. She is popular and well known because of her work as a South African singer and civil rights activities. She was the first African artist to popularize African music in the U.S. and around the world, and won the prestigious Grammy award with Harry Balafonte for the album "An Evening with Balafonte/Makeba" recorded in 1966.
Miriam also toured and recorded with a host of world-renowned artists such as Paul Simon and Dizzy Gillespie. She also toured and recorded with another South African musician Hugh Masekela who would later become her husband in the early years of her musical career. She was a vocal critic of Apartheid and campaigned actively against the system, which led the Apartheid regime to revoke her citizenship, and banned her from her own country. After the end of Apartheid, Miriam returned home with honor and dignity and was given a hero's welcome by Nelson Mandela and a free South Africa.
Miriam's musical career lasted from 1954 to 2008, and her first exposure was with the South African Jazz Band – Manhattan Brothers. She would later leave the group to record with her own all woman group called – The Skylarks, singing a blend of jazz and traditional melodies of South Africa. Her hit song "Pata Pata" was recorded in 1957 and released in the U.S. ten years later in 1967. Although she was then considered a successful recording artist, she was only receiving a few dollars for each recording session with no payment for provincial royalties. As a result, she was keen to leave South Africa and pursue a professional musical career in the U. S. and Europe.
In 1959, Miriam made a cameo appearance in an anti-apartheid documentary film called "Come Back, Africa" produced by an independent American filmmaker Lionel Rogasin. Her appearance received rave reviews and she made an enormous impression on viewers and critics, which motivated Rogasin to arrange a visa for Miriam to attend the premier of the film in America where the film received the critics award. She would later sing the lead female role in the Broadway musical – "King Kong" alongside her partner and fellow South African – Hugh Masekela. Her first appearance in the U.S. was in November 1959 on the Steve Allen T.V. show.
During the same year, Miriam travelled to London where she met harry Belafonte who assisted her to gain entry into the U.S. where she would find fame and more success. She made her first U.S. studio album in 1960 with RCA Records entitled – "Miriam Makeba". In 1962, Makeba and Belafonte sang at the birthday party of American President John F. Kennedy at Madison Square Garden in New York. In 1963, she released her second album for RCA entitled – "The World of Miriam Makeba" and later that year, she testified against Apartheid before the United Nations. As a result of this testimony, the South African government revoked her citizenship and right to return home. She would become a woman with no country, but the world became her country and in her lifetime, she was granted honorary citizenship to ten countries and had nine passports.
Miriam made her first club appearance at the 'Village Vanguard' in New York. Her fame and reputation grew and she went on to release a few more hit songs including "The Click Song'-(Qong qothwane) in her native tongue of Xhosa, and "Malaika", another famous release. It was during this time that Newsweek magazine compared her voice to "the smoky tones and delicate phrasing of Ella Fitzgerald. She was proud of her African heritage, and in spite of her success and stardom, she wore no makeup and refused to curl her hair for shows. When the single song 'Pata Pata' was released in the U.S. in 1967, it became a worldwide hit and opened the door for more success.
However, in 1968, Miriam got married to Stokely Carmichael (former Black Panther), and this caused a lot of controversy in the U.S. which led to the cancellation of her record deals and concert tours. She then decided to leave the U.S. and with her husband, they moved to Guinea where she would become very close to President Sekou Toure and his wife Andree. Guinea would be her home for the next fifteen years and she was appointed Guinea's official delegate to the United Nations. As a result of her diligence at the U.N., she was awarded the 'Dag Hammarskjoid Peace Prize'. She separated with Carmichael in 1973 and continued to perform mainly in Africa and Europe.
After the death of her only daughter Bongi, Miriam moved to Brussels. It was during this period that she was introduced to Paul Simon by Hugh Masekela. Together they embarked on a very successful Graceland tour which was filmed and released as – "Graceland: The African Concert". Luck would again come her way, and after touring with Paul Simon, she was signed by Warner Brothers Record Company and the album 'Sangoma (Healer)' was released. In 1988, she took part in the Nelson Mandela 70th birthday tribute held at Wembley Stadium. This concert was also called the "Free Nelson Mandela concert" and was the catalyst for the 'Free Mandela Movement' which would become international and eventually successful.
In 1990, Nelson Mandela was released from prison and soon after, persuaded Miriam to return home which she did, travelling on her French passport. In 1991,
with Dizzi Gillespie, Nina Simone and Hugh Masekela, she recorded the album "Eyes on Tomorrow". The album is a combination of jazz, R&B, and Pop and African music and was a hit in Africa. She toured with Dizzi worldwide to promote the album and would make a guest appearance on the Cosby show later that year. In 1992, she starred in the film, "Sarafina" which is a movie about the Soweto uprising. The following year, she released the song "Sing Me a Song". In 2000 she released the album 'Homeland" on the Putumayo label and was nominated for a Grammy award in the world music category.
In 2004, Miriam was voted 38th in the top 100 great South Africans. She started a worldwide farewell tour in the same year holding concerts in all those countries she had visited during her working life. It was during one of those concerts on November 10th 2008, while performing at a benefit concert for writer Roberto Saviano, when she collapsed and died.
We hope you have enjoyed reading about jazz and the African experience.
Read Other Articles In Article (Archive)