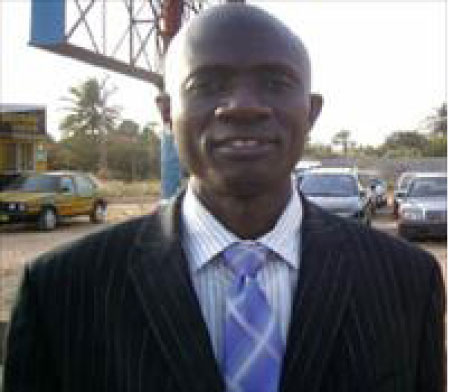 Youth and Sports Minister Alieu K. Jammeh has commended the Gambia government for creating an enabling environment for its people which paved the way for the successful organisation of Wednesday's May Day Sports.
Speaking to reporters, Jammeh made these remarks during the 23rd edition of the May Day Mass Sports competed among various institutions from the government to the private sector at the July 22nd Square in Banjul.
"In The Gambia May Day is being observed peacefully and uniquely in this format," he said, adding that there has been consistent improvement of the annual event since its inception in 1991.
Hon. Jammeh noted that The Gambia is unlike other nations, where people go into demonstrations with confusion and stoning among each other, describing this as unhealthy for the success of a nation.
He acknowledged and thanked the people who worked towards the success of the event.
He described the difficulties of how one can distinguish between MDs of various sectors and the employees, saying sport is a way to bring people together, which shows the equality of people in the human eye.
Despite the busy schedule at work, one needs to keep exercising and get energized, he said. "It is significant for one to keep physically fit, healthy and productive."
Alh. Momodou Dibba, president of the Gambia National Olympic Committee (GNOC), also speaking, said May Day Sports is an event recognised by the International Olympic Committee and accepted as "Sports for All."
He said:  "It is an event which the association of National Olympic Communities of African National Olympic Committees continues to encourage and recommend for all African NOCs to emulate not only as an activity to bring people together in harmony, peace and sportsmanship but also as a marketing strategy."
He added:  "Today we celebrate with  great pride the 23rd Edition of May Day Sports, the biggest mass sports  event in The Gambia, which provides a favourable environment not only for workers to interact, have fun and celebrate Labour Day through sports, but also for institutions to showcase their products and services."
Read Other Articles In Article (Archive)