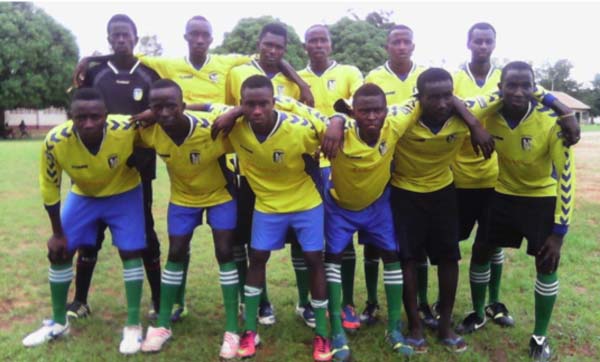 Gamstar FC of Soma have secured a place in the final of the Jarra West district football tournament after defeating town-mate Misira FC on the first semi-final by 3 goals to 1 last Wednesday.
Nuha Barry sent a penalty kick into the Misira net when defender Dodou Camara made a wrong tackle on star player Ebrima Jarjusey alias Ebou Sillah after 18 minutes of play.
Three minutes later, Ebou Sillah converted the good play of his teammates in the front into a second goal for his side.
Despite repeated on-target shots by Alagie Camara, Misira remained 2 nil down until the clock marked 60 minutes with Yusupha Colley stimulating P Camara's goal with his good pass.
Shortly into the added time, Nuha Barry registered the third goal for Gamstar with an unexpected backward-style shot which seemed to anger goalkeeper Dodou Fatty, who immediately booked a red card for kicking the ball away in protest.
Gamstar head coach Ousainou Jarjusey related his victory to hard work on the training pitch. "We respect our work, time and our opponents," he said, adding that his side will maintain the winning record in the final to be scheduled later.
However the second semi-final between Tabokoto FC and Sitaba FC scheduled for the following day was controversially cancelled due to intrusion of Pakalinding FC into the football pitch.
Officials of the Pakalinding side say they were showing dismay over "unfair treatment" of their appeal case against Sitaba FC who eliminated them for using an ineligible player during the quarterfinal stage.
Ensa Darboe, the football committee spokesperson said the appeal was not genuine to stop Sitaba from proceeding to the semi-final.
He promised to lay mechanism to settle the matter for the tournament to progress.
Read Other Articles In Article (Archive)