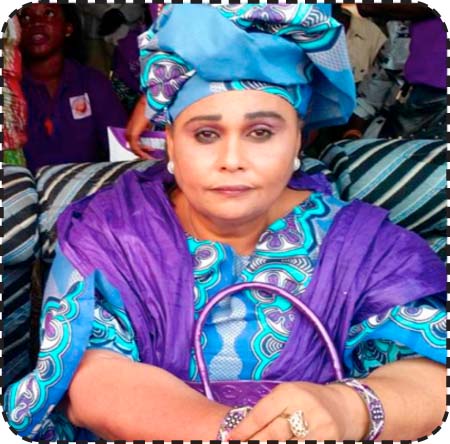 The second prosecution witness, Lawyer Omar Njie, yesterday testified in the case involving Tina Faal before Magistrate Omar Cham of the Banjul Magistrates' Court.

When the case was called, police prosecutor Sanyang told the court that he was representing the IGP along with Sub-Inspector Badjie.
Lawyer Combeh Gaye announced her representation for the accused person.
In his testimony, Lawyer Omar Njie told the court that he lives at Kerr Sering and is a legal practitioner. He knows the accused.
He testified that he could recall the 8th of August 2014, and was in Banjul at the time.
Mr Njie adduced that he knows O' Corporation Company Ltd of Ireland and that it is their client, adding that the company bought the aircraft which is at the airport.
He further stated that it is a Boeing 747, but was not sure of the number.
Mr Njie further told the court that in August 2014, he received information that certain parts were removed from the aircraft by some individual, who is the accused.
He said he then wrote a letter to the Director General of the GCAA to investigate the matter.
He added that he would be able to recognize the letter, because he signed it.
The said letter was shown to him and he identified it, as dated 5 August 2014.
Prosecutor Sanyang then applied to tender the letter, and the defence counsel did not raise any objection.
The magistrate admitted the said letter and marked it as an exhibit.
Mr Njie further stated that he knew that the office of the Inspector General of Police investigated the matter, adding that he was not a witness when the parts of the aircraft were removed, but he came to know that an individual was said to be involved in the incident.
He testified that the aircraft was bought at a Sheriff's auction.
At this juncture, the prosecutor applied for an adjournment, saying that his stomach was paining since in the morning.
He said he wanted to make some progress, but he was feeling sick.
Defence counsel Gaye said she was not objecting to the application made by the prosecutor to adjourn the case.
The magistrate subsequently adjourned the case until 31 August 2016.
Read Other Articles In Article (Archive)