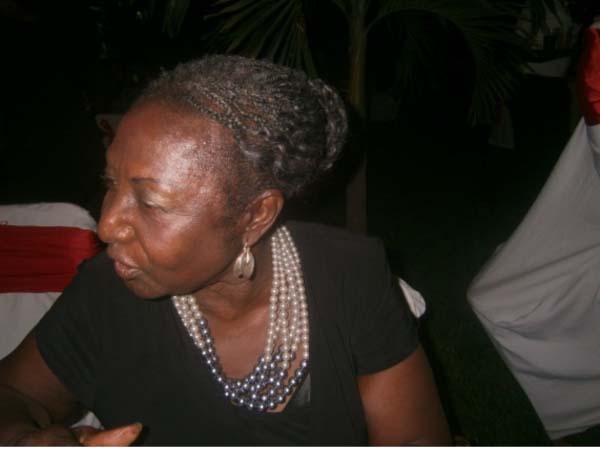 Mrs Janet Badjan-Young, artistic director of the Ebunjan Theatre Troupe, over the weekend launched two plays entitled 'A fatal mistake, and The Kora: Mystical Strings of The Gambia' in one book.
The launching, attended by some U.S. diplomats, government officials, among others, was held at the Ebunjan Theatre in Kanifing.It was presided over by Dr Cherno Omar Barry, permanent secretary, Ministry of Higher Education, Research, Science and Technology.
The book was reviewed by Hassoum Ceesay, director of cultural heritage at the National Centre for Arts and Culture (NCAC).
Felix P. Downes-Thomas, head of the UN peace building support office in Liberia, said the author is arguably the most experienced and prolific playwright in The Gambia; she has written more than a dozen plays, many of which have been staged in The Gambia and even farther afield in places like Kenya.
"Her works promote a unique form of the Gambia theatre that incorporates traditional story-telling techniques, African dance and music," said Mr Downes-Thomas, who was master of the ceremony.
He said the writings of Mrs Badjan-Young mainly focus on human rights, early marriage, poverty, the environment, folklore and myths.
Declaring the book launched, Dr Cherno Omar Barry, permanent sectary, MOHERST, said Mrs Badjan-Young "has selflessly and tirelessly" worked to pave the way for Gambians to build their talents in drama and to use it to sensitise, educate and entertain.
"She has set a mark, an indelible mark, as the most successful and illustrious playwright of our times in the history of Gambian literature," he said.
Dr Barry said Mrs Badjan-Young's two plays serve as a reflection of the culture and history of The Gambia.
"Both plays not only touch on the cultural and technical historical elements of the society, but they reveal the intricacies surrounding relationships in quite a strictly conservative set up ; the common straitsof love, hate, jealously, etc.," he said.
Dr Barry recommended the book to all the secondary schools.He also urged private schools to encourage drama lessons as part of the extra-curricular activities of their students.
"This will help to give them the opportunity to not only enjoy drama, but also enrich their cultures, rediscover their values and strengthen their public speaking as well as their language skills," he explained.
Mrs Janet Badjan-Young has already published three books: A hand of Fate, Chains of Inspiration, and the recent this book.
Read Other Articles In Article (Archive)