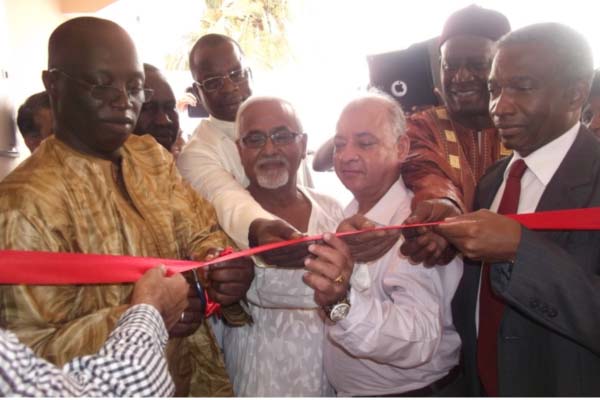 Health Minister Omar Sey Monday presided over the inauguration of Namaste India Foundation (NIF) clinic, established by the Indian community in The Gambia.
Located at Fajara, the clinic is established by the Indian community in contribution of their quota in improving the country's health sector and as part of their efforts to complement The Gambia government's effort in the health sector.
Speaking at the inauguration ceremony, the minister of health and social welfare, Omar Sey, thanked the Indian community for establishing the clinic as well as for been the first community to help The Gambia government during the hay days of the Ebola outbreak in West Africa.
The Honorary Consul of India to The Gambia, Ram Mohan, said the establishment of the clinic is part of the Indian community's efforts in giving back to the nation in which they are residing.
He said the community is contributing not only to the health sector but also to the education sector.
Suresh K. Wadhwani, a board member of NIF, extended, on behalf of NIF board of directors, his appreciation to the Gambian leader, President Yahya Jammeh, and his government for giving them the enabling environment to operate in The Gambia.
Read Other Articles In Article (Archive)