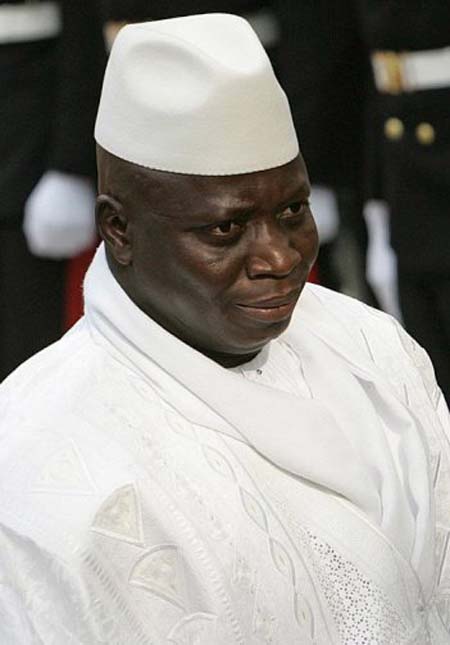 President Yahya Jammeh has described as "very important" his trip to attend the swearing in of Jose Mario Vaz as President of Guinea Bissau.
Speaking to reporters at Banjul international airport after returning from Bissau on Monday evening, he said the past ten years was a lost decade for Bissau Guineans.
This was because of turmoil, destruction, instability, and for being a narco-state, which fueled corruption, crime and indiscipline in the country.
Thus the new government has a tough job to fight corruption, drug trafficking and to promote national reconciliation, according to Jammeh.
"And I'm very happy that the President in his inaugural statement emphasized on reconciliation."
He said Bissau Guineans have come to realize that it is only peace that can facilitate development, as well as freedom from hunger and poverty.
"Guinea Bissau has a lot of natural resources, marine resources. But the business sector is dominated by foreigners; so also is the logging industry."
He urged all African heads of state to support the new government, and added that it is important for all Africans to learn a lesson from what happened in Guinea Bissau, and what is happening in Mali and elsewhere.
"Because conflict, war will not bring any development."
Read Other Articles In Article (Archive)