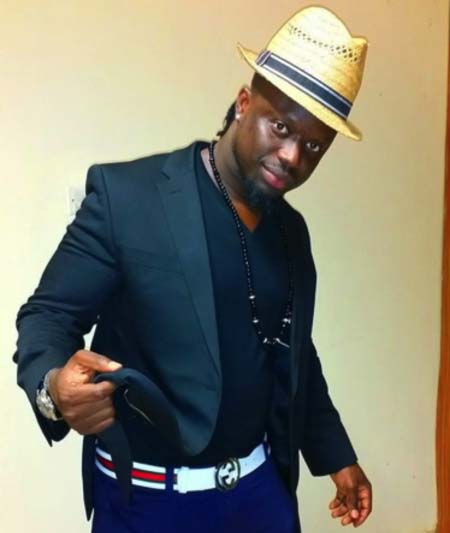 The multiple award-winning Afro-Manding performer, JALEX, has urged banks and record companies to offer more support to emerging artistes and Gambian music generally, insisting only artistes from privileged backgrounds have the resources to become international stars.
Star-singer Jalex believes business tycoons and Gambians alike can truly protect Gambian artistes, and enhance the promotion of Gambian music for global market.
He said this in a recent interview with children, who are enjoying their summer vacation under a programme called 'Edutainment Unlimited', a newly-introduced radio programme for children in education and entertainment on West Coast Radio one.
With regards to companies or institutions hiring international artistes and paying them millions of dalasi for less than two hours performances while home-grown talents are neglected, the outspoken artiste said that is precisely why he wanted foreign music to be banned, for a good number of years now, to allow Gambian artistes build a long term dream project of a music industry, which will significantly bring an end to piracy in their music/songs.
He told 'Edutainment Unlimited' that Gambians needed to lend more support to the music scene of the country to make it an internationally-recognized music industry, and quit being foreign stuff minded.
According to the forthright Bakau-born musician, several of Gambia's biggest names in music are not given much respect in Gambia, until a few were accepted in foreign countries.
This, he believes, is an indication that some Gambians are not as patriotic as they ought to be. Jalex says it is a shame that in a country with over 1.7 million people, artistes are finding it hard to sell their numerous albums.
"Where in Gambia has an artiste sold his entire album released songs in a single album or even a full album? But they buy Afro-beat songs, albums and CDs rap, soul and anything else foreign. But ask them if they buy our cultural music, something that is locally made. These people are not fair to Gambian music and, worst of all, are not supporting their own," Jalex criticized.
The artiste believes culturally-owned music is Gambia's biggest asset, and implored Gambians to wake up and smell the fresh air, citing the fact that citizens from other countries will gladly imitate the country's music and reap its profits if Gambia fails to support its own.
"It's a foreign-minded thing that we have about us. A man will wait on a man to bring something for him foreign, when a similar thing is available in Gambia.
We have to have faith in our products. We must try to elevate the good things about our beloved nation, to put it on the world map like the music and stop supporting the negative songs sang by foreign artistes, who now use their music to exploit our children, which is not helping. What is Baby 'Pull Over'? Ladies showing off in complete nakedness in video clips! Talk about things like our music," he grumbled.
When ask by one of the children what will he do if given the platform to change Gambian music for better, Jalex replied that he would stop foreign music in the country for years to allow local artistes grow and make good hits for the building of their own music industry, which would get them into music businesses.
"So many artistes are disadvantaged. They cannot start because of their background, and the best music comes from those in challenging backgrounds... It comes from places and people that are really struggling to make some meaning out of their existence.
"Artistes are treated just as mere puppets in our music; just as they are not overwhelmingly accepted".
However, artistes need to promote their albums for them to sell abroad, he further noted. 
Read Other Articles In Article (Archive)