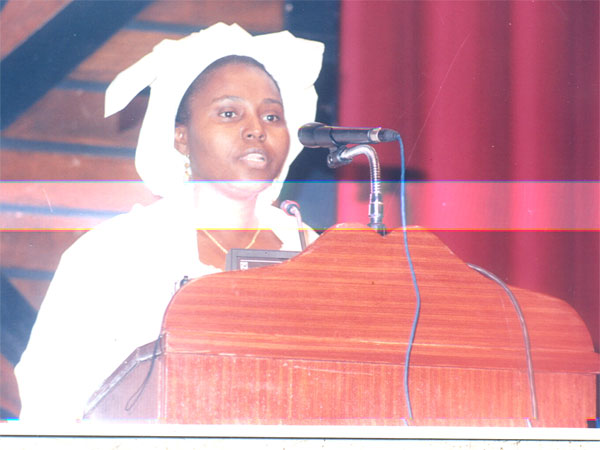 The Israel Embassy in Dakar, Senegal, on 16 May 2013 commemorated the 65th Anniversary of the state of Israel at the Cocoa Ocean Hotel in The Gambia.
The commemoration was attended by senior government officials, diplomats and other dignitaries.
In his speech on the occasion, Dr Eli Ben -Tura, ambassador of Israel in Senegal, who is also accredited to The Gambia, expressed pleasure in celebrating with the people of The Gambia.
"We have recently commemorated the death of more than 20,000 soldiers killed in missions from the war of independence up till now," he said. "Their sacrifice is not in vain but rather a command to all of us to work relentlessly towards peace."
He used the opportunity to quote President Shimon Peres who has forecast that by the 70th anniversary of Israel's independence, they are going to have peace with their neighbours including the Palestinians.
Peace is not a choice; rather a necessity to all the inhabitants of our regions," he said, adding that they count on their friends to assist them to accomplish "this sacred mission" because there is no development, no prosperity or well being without peace.
Since the 50s Israel has established the Agency for International Cooperation known as MASHAV, he said.
Its ideology is to share with other countries expertise and technologies that have been useful to Israel during its endeavours towards development.
Every year, several Gambians travel to Israel to participate in those courses. They are in the domain of agriculture, early childhood education, and rural development.
The reception is the first of its kind they have had in The Gambia, he noted, saying he believes the event would contribute to strengthening the friendly relations between the two countries.
For her part, Hon. Susan Waffa-Ogoo, Minister of Foreign Affairs of The Gambia, said Israel is a model state of modernity and development and it is a symbol for the values of hard work and self-reliance.
The minister said further that the relations between The Gambia and Israel are based on mutual respect and bonds of common humanity.
The Gambia welcomes the new initiative to revive and revitalize negotiations between the Israeli and Palestinian authorities.
"This initiative is anchored on the belief that peace is possible and that peace is the only option that can guarantee the secured existence of Israel as a nation and Palestine as a viable sovereign and independence state," she emphasised.
The Gambia acknowledges and applauds the impressive strides Israel has made in development, she added.
Read Other Articles In Article (Archive)