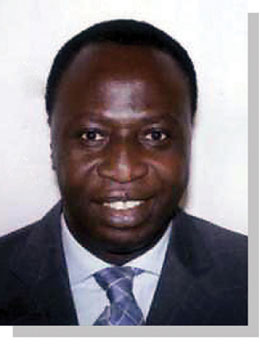 The Point can confirm, after receiving the information from good sources, that roads and transport minister Bala Garba Jahumpa was admitted at the Edward Francis Small Teaching Hospital in Banjul during the Easter break, after his vehicle in the presidential convoy was involved in an accident, caused by a bull which crossed the road.
This news has been circulating in town, prompting our reporter to visit the hospital in Banjul and another to call the police for confirmation, without success.
The hospital's medical director was not in his office, and his principal secretary asked our reporter to "come back today".
The police would not comment on matters of the "presidential convoy".
However, before we went to press, the accident was confirmed by senior government and ruling party officials contacted to do so.
"Sir, we understand that the minister was involved in an accident," our reporter asked on the phone, and a senior government official kindly obliged: "Yes, the minister was involved in an accident, but I cannot give any details."
Top ruling party officials with the presidential entourage in the provinces, were reached by phone last night and we learned from them that Bala Jahumpa was, indeed, admitted at the hospital in Banjul.
There it was discovered that he sustained fractures in his backbone, and he will be evacuated today for Dakar en route to Spain for further treatment, our sources added.
Reports yet to be confirmed added that the driver of the vehicle was also admitted at the same hospital.
It is likely that the minister's vehicle had other passengers, but it is not clear what happened to them, or whether any other vehicle(s) in the convoy was affected.
Read Other Articles In Article (Archive)