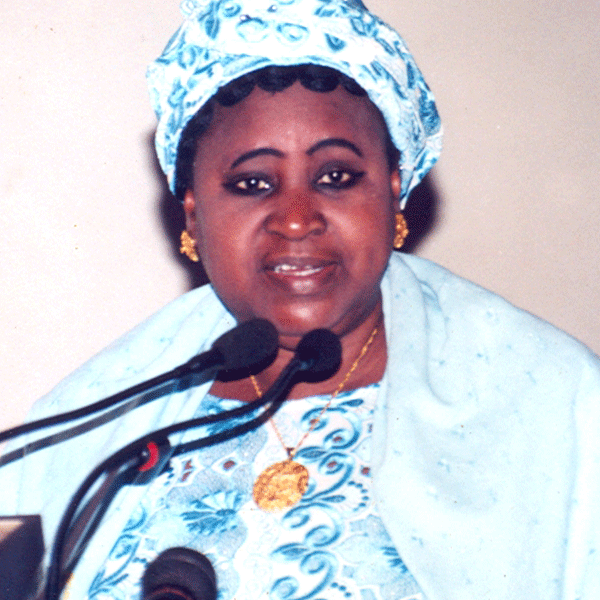 The Islamic Centre for Women and Children (ICCWC), in collaboration with Muhammed Yadalieu English Arabic School, Saturday held its 17th annual conference on the theme, 'the five pillars of Islam'.
Speaking at the conference, Dr Aja Isatou Njie-Saidy, Vice President and Minister of Women Affairs, said the topic on women and Islam was apt as they continue to push the gender and the empowerment of women and girls agenda.
She said she was of the view that if Islam is well interpreted, interpretation that represents its pure prophetic nature free from all forms of gender biasness, Islam stands to be the best alternative for socioeconomic and political development for both men and women.
She added that this was simply because Allah cannot logically create and persecute or underutilize or marginalize what he has created, as it happens in the society because of some cultural or customary reasons.
The totality of the holy Quran and the Sunnah of the Prophet, if understood, is indicative of a philosophy and acts of liberation for all, especially women, from the bondage of pre-Islamic rigidities, the VP said.
Madam Njie-Saidy said that in history starting from the 6th century, with the birth of the prophet, when women were considered objects for men's utilization in all civilizations around the world including that of the Arabs, the prophet worked very hard to change this perception in the world.
She said that according to Islam, women are counterparts of men and in Islamic jurisprudence, generally speaking, there is no rule for sexism or separate regulations for them.
She said unlike some modern activists who advocate for 50/50 in this modern age, Islam allocates 75 per cent to each one of these women.
"Islam is the solution to humanity," she added.
Aja Maimuna Savage, CEO of ICCWC, said she really appreciated the support the President is rendering to her and thanked him for the plot of land given to her by the President.
She also thanked everyone for attending the conference.
Ebrima Jarju, 2nd vice president of the Supreme Islamic Council, said this was what Islam knows as 50/50 as a woman would call in the name of religion and a man would also call in the name of religion.
He said Aja Maimuna Savage did not open the school for business and what the kids showcased during the program "shows that the school is worth attending". 
Read Other Articles In Article (Archive)