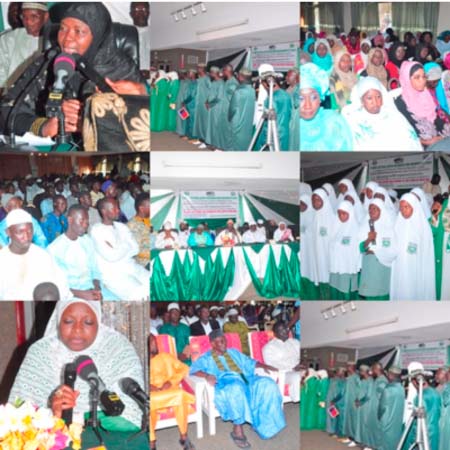 The Islamic Cultural Centre for Women and Children (ICCWC) on Saturday commemorated its 20th anniversary in form of an Islamic conference at Laico Atlantic Hotel in Banjul on the theme 'The Quran and Sunnah in the Lives of Muslims'.

Since inception, the centre has been an epitome of excellence in rendering Islamic education to Muslim women and children in The Gambia.
The founder and proprietor of the centre, Haja Maimuna Yadalieu Savage, expressed gratitude to all those who contributed in one way or the other towards the success of the centre since inception.
Alhaji Dembo Bojang, a representative of the president at the forum, commended Madam Savage for the good work she continued to embark on in educating women and children.
The event was attended by a good number of Muslims, government officials and representatives from the Supreme Islamic Council.
Speakers on the occasion included scholars Aja Ara Secka from Senegal, Sheihk Ibrahim Hassan Cham, Fatima Nyang, Haddijatou Faye, and Ousman Jah, who chaired the occasion.
The event was also used to send prayers to the establishers of ICCWC, the late Imam Alhaji Muhammed Yadalieu Savage and the late Haja Saffiatou Ridwan Savage, for their efforts in the establishment of the Islamic institute.
Read Other Articles In Article (Archive)