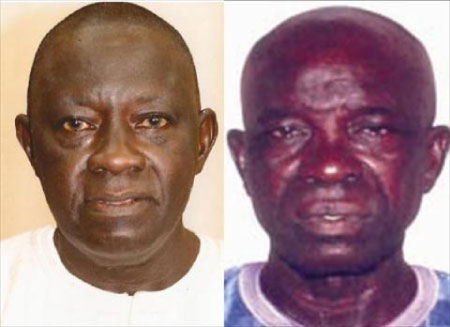 The International Olympic Committee, IOC, has condemned the action of three members of the associations affiliated with the Gambia National Olympic Committee, GNOC, for going to court over matters it says are under the purview of the IOC.
The three members, namely Sheriff Jammeh, Jonny Gomez and Alieu Jallow, had sought a court injunction against the holding of the GNOC elective congress last month.
In a letter addressed to the GNOC and copied to the Gambia's Sports minister and IOC president Jacgues ROGGE, IOC  NOC relations  Director Pere MIRO and ANOCA president Lassana  Palenfo wrote: "The IOC and ANOCA firmly condemn the action broughtto the High Court of The Gambia  by three member federations of the GNOC with respectto an issue that is under the jurisdiction of the GNOC and should be dealt with by and within the GNOC in accordance with the GNOC constitution and the Olympic Charter .
By requesting that a court of justice substitutes itself for the decision making bodies of the GNOC  those federations not only undermined the power and jurisdiction of the GNOC bodies, but also acted against the GNOC constitution andthe principles which govern the Olympic Movement. It is also extremely  surprising that those  federations requested the intervention of government body to conductthe GNOC elections (which would be against the principles of autonomy of the Olympic movement) as this process must be conducted  and supervised by an independent three-member election commission specifically establishedand directed by the GNOC General Assembly as clearly mentioned in the GNOC constitution.
Additionally, according to the letter, the GNOC is therefore, in view of the present  situation, to implement the following road map:
1. To convene an extraordinary General Assembly as soon as possible in order to:
-- Clarify any doubt as to the membership and voting rights of any members and request that the General Assembly (as the highest decision making body of the GNOC) takes a final decision on those issues in accordance with the GNOC constitution and the Olympic Charter.
-- Elect the three members of the independent election commission which will conduct and supervise the GNOC elections in accordance with the GNOC constitution.
2. As soon as  this step is completed, convene the Elective General Assembly  to proceed with the election of the members of the GNOC Executive Board  for the next four years on the basis of the GNOC Constitution and the Olympic Charter .
It goes without saying that  until this process can be completed in accordance with  this road map the IOC and  ANOCA will continue  recognizing the current members of the GNOC Executive Board and, in particular, Mr  Momodu Dibbain his capacity as President, and Peter Prom in his capacity as Secretary General
We hope that everyone will understand the gravity of the situation and will fully support and strictly adhere to this road mapso that free and fair elections can be held as soon as possible and within three months maximum.
We thank you for your kind cooperation and we remain at your disposal should you need any assistance to implement this road map. Please keep us informed of any further developments."
Read Other Articles In Article (Archive)