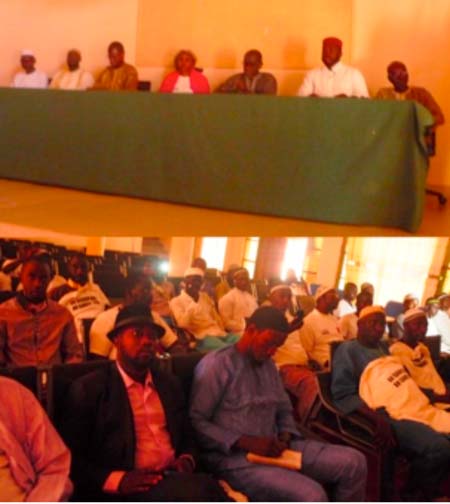 A seven-day international conference on developing a standardised system of writing and speaking the same Soninkara language within The Gambia, Senegal, Mali, Mauritania, Guinea Bissau and Guinea Conakry Monday commenced at the Supreme Islamic Council conference hall in Kanifing.

The conference, which brought together delegates from the above-mentioned countries, was held to ensure they are able to use the language as a tool for development as well as protect it from dying.
The conference, organised by Soninkara in America, targeted 1,000 participants and also brought together lecturers from America, France and other countries.
Speaking at the opening ceremony, Hon. Muhammed Magasey, National Assembly Member for Basse constituency, said they could not be their selves if they could not express themselves in their own languages.
He said it is their languages that teach them their culture, norms and customs, noting that "one could not be what you are if you do not know what you are".
According to him, the better way to know a language is to learn it, adding that to be a change agent in the community one must know what to do.
He, therefore, urged people to learn their languages as a tool for development.
Demba Hydara, second vice president of Soninkara in America, pointed out that Western countries had made them to lose their languages and cultures through colonisation.
He stated that whoever could not speak his or her own language loses his or her identity and everything.
Gambians and Africans in general should take China as an example and develop their own language, he said.
Soninkaras in America, France and other European countries have realised that their children are losing by not being able to speak their own language.
This unfortunate situation, Mr Hydara said, had motivated them to come up with the initiative of promoting the language and its values.
He also revealed that though it would take time, there will come a time they would have a Soninkara university.
Yankuba Sinera, member of the association of Soninkara Language literacy in The Gambia, said the idea was conceived seven years ago in 6 West African countries where Soninke is spoken.
They started a Soninke language school in The Gambia last year to ensure Soninke people in The Gambia are able to read and write their own language, as well as protect the language, because UNESCO projected that in 50 years' time, 50 languages would die.
Read Other Articles In Article (Archive)