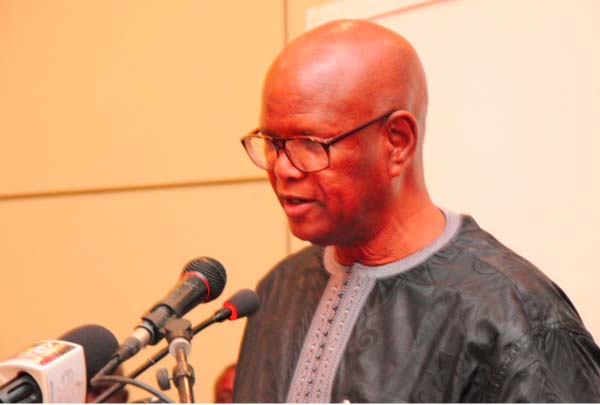 The Minister of Information and Communication Infrastructure, Demba Ali Jawo, has said that his ministry has engaged the Ministry of Justice in a discussion on the need for media law reform in the country.

The reform process, he said, has started with a review of all the media laws in the country.
The information minister made these statements on Wednesday at the second ordinary session of the National Assembly in the 2017 legislative year.
Minister Jawo said as part of the reform process, the minister is receiving help from certain institutions to organise a workshop for stakeholders to discuss on the enactment of a Freedom of Information Act.
"We are also in consultation with other stakeholders such as the Gambia Press Union so as to get all of them on board," he said.
Responding to the question by the member for Serrekunda West as to whether there are plans by the information ministry to repeal the Newspaper Amendment Bill, the minister emphasised that at the level of the ministry, they have engaged the Minister of Justice for media reforms which include the review of all media laws.
Besides, Mr Jawo said they have plans for countrywide coverage for both television and radio.
"Already, we have the digital migration process which is ongoing; upon completion, the GRTS will cover the whole nation by the end of 2017. The digital transition migration will also
Read Other Articles In Article (Archive)