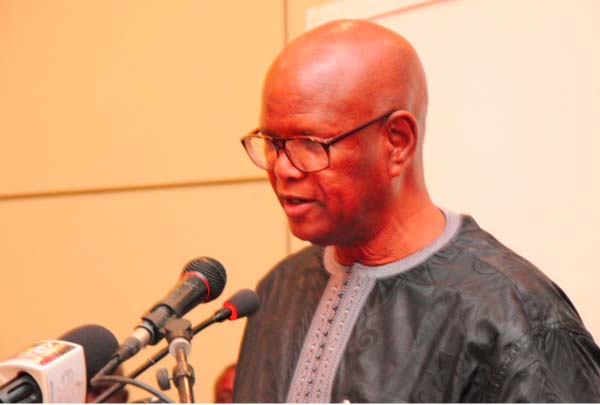 Information and Communication Infrastructure minister Demba Ali Jawo has promised that his Ministry will restructure media institutions in the country.

Speaking to journalists on Thursday shortly after his swearing-in as the new Information minister, at a ceremony held at the Kairaba Beach Hotel, Jawo said his first priority will be to reform media-related institutions in the country.
A veteran journalist with vast knowledge of the Gambian media terrain, Jawo said he would still conduct a thorough study of the situation to determine which areas needed restructuring.
"The first thing I did after reporting for work; I toured the institutions including GRTS, which is facing a lot of challenges; hence a lot of improvements needed in that institution, which are to be put in place."
He added: "I will work with my team on the ground as much as possible, to ensure that the problems are solved one by one, and gradually it will be done."
He would also work within the government to ensure that all media houses that were closed are revived, and allowed to restart operating, the new Information minister said.
The establishment of new media houses - be it electronic or print - will be allowed and made simple, and all journalists will be allowed to do their work freely.
Minister Jawo also promised to ensure all media houses have a level-playing field to operate in, saying there will be a policy in place to ensure that the constraints of journalists, both in private and public media houses in discharging their duties, are constantly addressed.
The Gambia Daily newspaper was for a very long time neglected by the Jammeh regime, but "we will do our utmost best to see that they are back on track, and in the market."
Read Other Articles In Article (Archive)