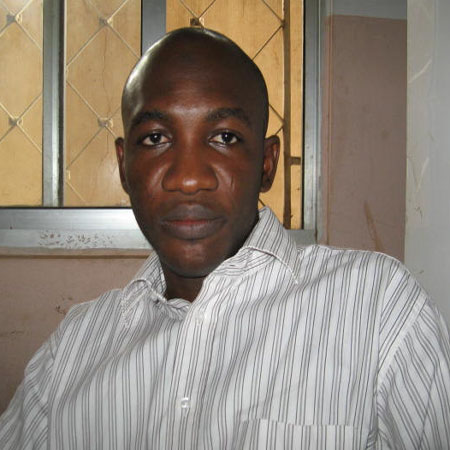 Assistant Superintendent Nomo Kujabi, a police officer attached to the International Criminal Police Organisation (Interpol), yesterday testified as a prosecution witness in the ongoing criminal trial against Mr. Abdul Hamid Adiamoh, the proprietor of Today Newspaper.
According to ASP Kujabi, he invited Mr. Adiamoh to his office on 21st July, 2008 about a story carried by Today newspaper on 15th July 2008 concerning children dodging from school to pick up scrap metal.
He said upon confronting him about the article, the accused said he owned the newspaper and also served as Editor-in-Chief of the paper; that his role is to edit and publish stories if deemed necessary.
ASP Kujabi adduced that when he asked the accused about the said story, the accused explained that it was authored by two freelance reporters. He added that he further asked the accused what did he, as Editor-in-Chief, do when a story was brought to him.
Still testifying, ASP Kujabi elucidated that the accused said he edit the stories and published them when it was deemed fit for publication. He said when he also asked the accused about the story in question, the accused responded that it was not necessary. He said it was at that juncture that he asked his men to obtain the cautionary statement from the accused.
According to ASP Kujabi, when he invited one of the authors of the story at his office, the reporter informed him that he only wrote the story and knows nothing about the picture that accompanied the story and that the story was embellished by his editor.
He adduced that when the reporter was asked about the original scripts of his story, he replied that he could not trace it. This, ASP Kujabi added, resulted to the order for a statement to be obtained from the reporter too.
Testifying further, PW1 informed the court that during his investigation, it was realised that the accused, Mr. Adiamoh, failed to pay sales tax for 2006, 2007 and 2008. Further investigations, according to PW1, also revealed that the accused is with no passport in a foreign land and the accused had permit A, which does not allow him to operate business in The Gambia.
Following these revelations in court, the prosecution 870 Sgt. Touray applied for the accused to surrender himself to the nearest police but the submission was rebuffed by the Magistrate on the grounds that they are mere wording by a police officer.
Magistrate Jawo revealed that as much as the matter seems serious, it should not be made an issue before the court.
It will be recalled that the accused is charged with seditious intention contrary to section 52 of the CPC. The case was adjourned to 29th September 2008.
Read Other Articles In Article (Archive)