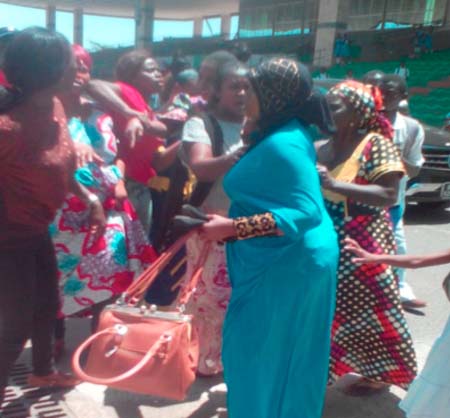 Family members and friends of the late Solo Sandeng, as well as militants of the United Democratic Party, UDP, were out again in full force at the high court complex in Banjul on Monday, when the case involving the NIA officers accused of killing Sandeng came up.

As the court deliberated, in a courtroom filled to capacity, a huge crowd waited outside.
The matter was adjourned, and the accused persons left the courtroom. However, as they moved to board the vehicle which transports them to and from court, with a heavy police escort, some in the crowd started booing.
At one stage, people surged forward and the crowd mobbed the vehicle that transports the accused persons, but were restrained by the PIU officers.
After the vehicle left the court premises, there was push and pull in the crowd between UDP supporters and members of the families of the accused persons.
Meanwhile, observers say the high court premises are turned into a tense environment, whenever the case comes up.
Read Other Articles In Article (Archive)