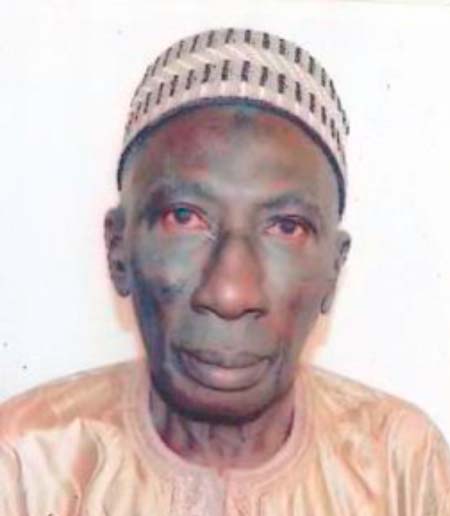 The rediscovered unanimity of Journalists and governments representatives concerning fundamental principles prompted UNESCO in association with major media organizations to choose the 3rd of May, the anniversary of declaration of Windhoek as international Press Freedom day.

In commemoration of the declaration of Windhoek as international press Day, I wish to take this opportunity to express our deepest sympathy to the bereave family of the victims who in the exercise of their rights of expression and thought lost their lives during the past 22 years of the most traumatic period, in the history of The Gambia in particular the Gambia press (May their blessed souls rest in perfect peace) Amen!
The declaration that a free pluralistic and independent press is an essential component of any democratic society should be viewed with the commitment to transform this theory into practice.
This declaration is recognition that it is indeed an essential condition of democracy for people to have access or be given information.
In the pursuit of these ideals it is important to realize that those whose task it is to provide that information face an important responsibility and should be given every facility to enable them to assume their responsibilities. In fact the best barometer to measure a society's state of health and maturity is to what extent the freedom of the press is guaranteed.
The establishment, maintenance and fostering of an independent pluralistic and free press is essential for the development and maintenance of democracy in a nation and for economic development.
In Africa today, however, much remains to be done to put freedom of the press into practice in everyday life, which goes beyond the reaffirmation of principles.
The situation of the Gambian Journalist during the past 22 years of Yahya Jammeh's reign of terror, typifies the emptiness of these reaffirmations creating the hopeless predicament that the practitioners in the Fourth Estate had to suffer.
The concern for the freedom of the press is a universal one. To this end, the meetings that took place in Europe and conferences on security and cooperation adopted a charter for a free press. Doubtless still the press remains the most dreaded institution to autocratic ruler the world over. For this reason it is often the first victim of their anger.
The cases of arrest, detention, torture and brutal murder of Journalists throughout reign of dictator Yahya Jammeh will remain in history as the worst example of despotism that totally disallows the freedom of the press.
It therefore goes without saying that the newly elected government of The Gambia will turn a new page in the history of the Gambian Press allowing the free and unhindered collection and dissemination of information in the noble pursuit to restore democracy in The Gambia.
Read Other Articles In Article (Archive)