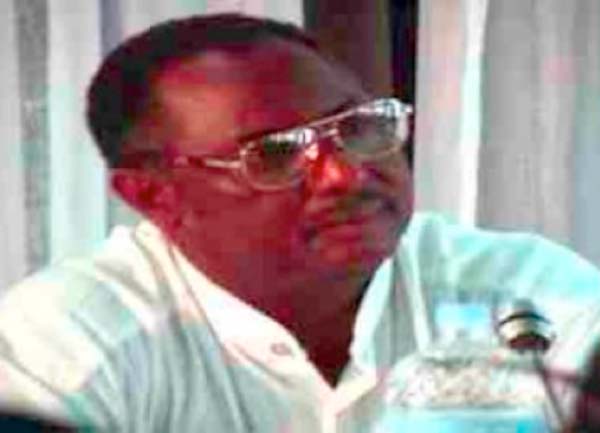 As today marks the 12th anniversary of the cold, brutal, chilling and calculated killing of DEYDA HYDARA, we, as a family, continue to endure the devastation and anguish of impunity.

This anniversary comes with a glimpse of hope as we have seen the defeat of the Jammeh regime, which brought an end to his 22-year rule.
We welcome the victory of President-elect Adama Barrow because it is expected that his assumption of power will bring hope to all victims and their families. We pray that the new government under Barrow and Coalition would be a government for justice, democracy and freedom.
We hope his government will be one that will promote a free and vibrant press; a government that is willing to work with journalists in the development of our broken nation; a government that will repeal laws that were introduced to muzzle the press.
As we have seen, Jammeh's government was voted out partly due to the constant blackout of information, as the local press was operating in self-censorship for fear of his (Jammeh's) wrath. So people had to depend on the social media and online newspapers.
There could be hope in the horizon if the new government could replicate The Magnitsky Act in The Gambia.
The Magnitsky Act, formally known as the Russia and Moldova Jackson-Vanik Repeal and Sergei Magnitsky Rule of Law Accountability Act of 2012, is a bipartisan bill passed by the U.S. Congress and President Obama in November–December 2012, to punish Russian officials responsible for the death of Russian lawyer Sergei Magnitsky in a Moscow prison in 2009.
In 2009, Russian lawyer and auditor Sergei Magnitsky died in a Moscow prison after investigating fraud involving Russian tax officials.
It will be great to see the enforcement of similar act in the country for it could be one of the best options for redress that the victims and their families need. This could also be a step in the right direction in terms of curbing impunity for dictators and their cohorts who violate their citizens' human rights.
The Gambia government's continuous disregard to calls, findings and condemnations for violating the rights of its citizens have made victims of his regime to have little faith and trust in the international community, including the United Nations, African Union and Ecowas, because the government's impunity continues without any sanction.
The government has also disrespected the Ecowas Court's decisions involving three Gambian journalists: Chief Manneh in 2008, Saidykhan 2010, and Hydara 2014.
Though there still remains much more to be done, in terms of our grievances, we feel like we are working through it with hope of getting closer to justice.
We would like to commend CPJ for their continuous support to Gambian journalists and their families over the years. Also, we would like to extend gratitude to Article 19, international human rights organisations like Amnesty, IFJ, MLDI, Open Society Initiative, the Gambia Press Union, as well as Foroyaa newspaper and online newspapers.
We say thank you to friends and families for their tremendous support, prayers and guidance in the last 12 horrid years.
Meanwhile, we wish The Point newspaper happy 25th anniversary. All Deyda wanted was a voice for the voiceless and the oppressed, and the newspaper is still on that crusade.
It has not been easy in the last 12 years under such climate, but we thank Pap Saine, Philip Kotey and all the staff of The Point, as well as you special people for keeping the flame burning.
To Pa [Deyda], we know you are smiling down as you said only through uniformity and collectively we can win, and we did win, we all won. May Allah grant you Jaanatul Firdous. We miss and will always love you.
To Aja Mariam Hydara
We have braced ourselves to wish you a Happy Birthday (in person) this year, after not being able to do so in the last 12 horrid years.
Happy birthday to the strongest woman I know; the last 12 years proved to be devastating, though still suffering and in pain, you do it gracefully.
May Allah grant you a long and healthy life, and reward you for keeping us together.
Read Other Articles In Article (Archive)