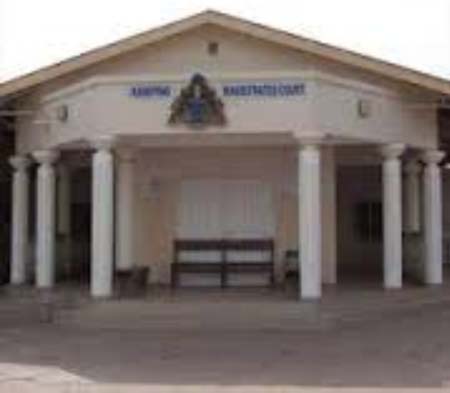 Defence counsel Mboge and Singhateh on 29 September 2015 urged the Kanifing Magistrates' Court to strike out the case involving Ousman Jatta, Amat Sowe, Momodou Mendy, Essa Jarjusey, Adama Beyai and Maimuna Bah, executive members of the Gambia Scout Association.
They made the application following Sergeant 3560 Colley's application to adjourn the case.
When the case was mentioned, lawyer Mboge told the court he was representing the second accused, and lawyer Singhateh announced his representation for the six accused.
The accused were charged with three accounts of conspiracy, obtaining money by false pretence and stealing a motor vehicle, which they denied.
Sergeant 3560 Colley informed the court that they had not received the case file, and that the investigations were ongoing.
In his argument, Lawyer Mboge told the court that the charge was a holding charge, adding that if the prosecution were not ready, they should release the accused persons.
He cited the CPC to support his argument.
The prosecution was in a battlefield and wanted the court to wait for them to bring their weapons, counsel said, adding that the dragging of the case by the prosecution was a breach of the Criminal Procedure Code.
He submitted that this was the third adjournment sought by the prosecution for the same reason, adding that if the prosecution was not ready, he would apply to the court to strike out the case.
"The prosecution should not charge the accused and go and sleep," counsel declared.
Defence counsel Singhateh told the court that he agreed with lawyer Mboge.
He argued that the prosecution is not able to proceed, and the inability to do so violated the rights of the accused under section 99 of the CPC for a speedy trial.
He then urged the court to strike out the case, adding that the court should order the police not to re-arrest the accused persons.
Sergeant 3560 Colley, on points of law, cited section 160 of the CPC.
He said the prosecution, the accused persons and the defence counsel were present in court, adding that he had not seen what was "not fair" in their application to adjourn the case.
He urged the court to disregard the objection of the defence.
Magistrate Kijera subsequently adjourned the case until 28 October 2015, to give the prosecution enough time for a speedy trial.
Read Other Articles In Article (Archive)