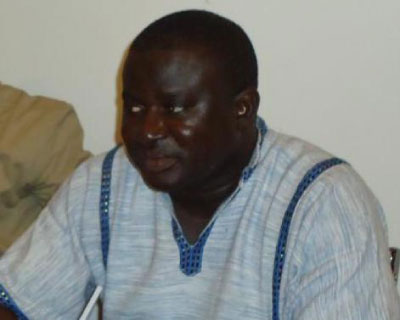 The Child Protection Alliance (CPA) recently concluded a three-day summer camp for children from various organizations across the country on Child Rights and life skills, held at the President's International Awards in Bakau.
The exercise is out to stop children from loitering about during summer holidays and keeping them engaged.
The theme of the camp was: "Building skills for effective participation in advocacy for the implementation of the 2015 convention on the Rights of the Child (CRC), concluding observation and UPR recommendations to The Gambia".
Speaking at the closing ceremony, Njundu Drammeh, national coordinator of CPA, said they organised the camp in respect of the importance of children to the organization, as the work they do revolves around children's rights and protection.
He said they deemed it important to bring children and young people together to talk about the implementation of the CRC concluding observations and the UPR recommendations of 2015.
These two recommendations are important because they are about how The Gambia as a state party to all the human right instruments in particular the CRC, can ensure that it creates a better Gambia for children.
On recommendation for the creation of a Ministry of Children's Affairs, Drammeh said such a development would help coordinate the implementation of all the legal instruments that have to deal with children.
He urged the participants to share the knowledge gained from the camp with members of their various organisations, adding that if they should go out to talk about the rights of children it is important they do it in a respectful manner.
Lamin K. Saidy, youth coordinator at CPA, affirmed that the three-day activities exposed the participants to series of topics that are relevant to their development, as valued by the organisation.
"The organisation believes in the principle of child participation," he said.
They do not only decorate their groups with children, they also ensure children make the decisions, which was practised during the camp, he said.
For her part, Fatoumatta A. Jallow from the Voice of the Young, who also represented National Child and Youth Advisory Board at the summer camp, advised her fellow participants to be ideological and innovative. "Think of it, dream of it, live and stick to that idea; this is the way to success," she said.
She further expressed gratitude to the CPA for giving them the opportunity to attend such a camp where they have learnt a lot.
She said it would help them in their work as advocates for the rights and wellbeing of children.
She said they recommended the state to create a Ministry for Children provided with a clear mandate and sufficient authority to coordinate all activities related to the implementation of the convention at cross-sectional, national and regional levels.
Jaka Ceesay Jaiteh of Young People in the Media (YPM) gave the vote of thanks.
Read Other Articles In Article (Archive)