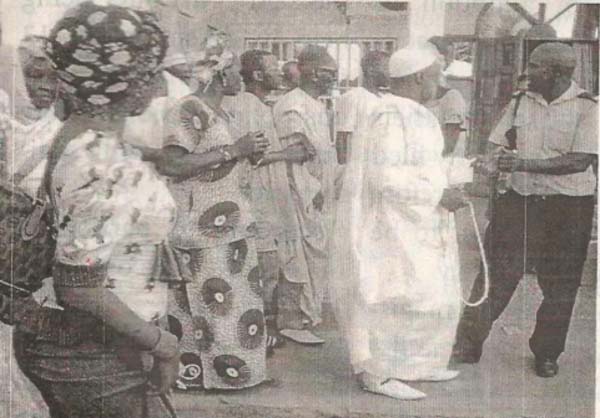 Defence counsel AA Gaye and his team have filed an appeal at the High Court in Banjul in the case involving Darsilameh Sangajor Caliph General Muhideen Hydara and the village Alkalo, Buyeh Touray, following the dismissal of the application made by defence lawyers for the Brikama magistrates' court to stay proceedings.
Defence counsel made this known to the court on Thursday, when the case was set for continuation before principal magistrate Omar Cham.
When the case was called, senior defence counsel AA Gaye said he was absent during the last court sitting, when the court made a ruling and their application was dismissed, and the matter adjourned.
As a result of the ruling, they were instructed by their clients to file an appeal, which they have done at the high court, counsel told the court.
He said they also filed an application by way of summons pending at the high court, which might order the court to stay proceedings.
Out of respect for the court, they came to the court to give it the information, and have copies of the appeal and the summons for the court to retain, counsel further announced.
In response, police sub-Inspector E. Sarr applied for an adjournment on the grounds that the prosecutor in the case, Chief Inspector Touray, has been officially transferred, and his replacement was yet to arrive.
The trial magistrate adjourned the case to 29 September 2014, for the prosecution to reply.
According to the charge sheet read in court, in count one the accused persons, Sheikh Muhideen Hydara and Buyeh Touray, on 29 July 2014 between 10am and 11am at Darsilameh Sangajor in the Foni Kansala district of the West Coast Region, jointly conspired to commit an offence.
Count two stated that the same people at the same place and time jointly disobeyed a lawful order of the President of The Gambia by refusing to perform the Eid ul Fitr congregational prayer on 28 July 2014 as announced by GRTS, and instead the accused persons performed the Eid on 29 July 2014, and thereby committed an offence.
Read Other Articles In Article (Archive)