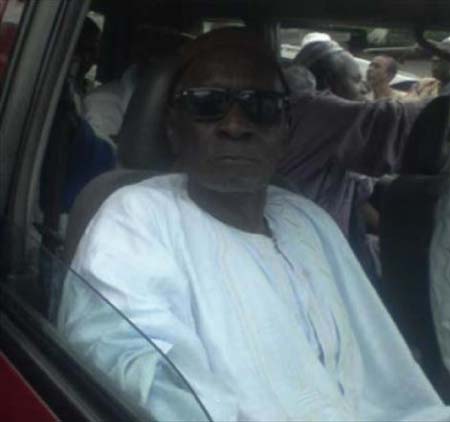 Justice Ikpala of the Brikama High Court Wednesday ordered Lawyer LK Mboge to serve the state respondent with the amended motion of appeal on time before the next court sitting.
Justice Ikpala was presidingover the case of Darsilameh Caliph General Muhideen Hydara and Buyeh Touray, who filed an appeal at the Brikama High Court for the lower court to stay its proceedings.
When the case was called, the defence counsel, LK Mboge, said he had filed a petition for the lower court to stay its proceedings, and had an additional affidavit of motion which he wanted to move.
Justice Ikpala asked him if he was relying on any pending appeal and an amended motion he should serve the state counsel with.
Counsel Mboge said since the appeal for the amendment of the motion had not yet been served to the respondent, he would ask for a short adjournment to enable him serve the respondent with the petition of appeal and the amendment motion, so that he could move the motion atthe next court sitting.
If counsel was not ready to proceed with the case, the court would suspend the case until such time he was ready to proceed, the judge said.
Defence lawyer Mboge said they were relying on the lower court's record, which was before the court.
The case was adjourned till 11 November 2014.
According to the charge sheet read in court, in count one the accused persons, Sheikh Muhideen Hydara and Buyeh Touray, on 29 July 2014 between 10a.m. and 11 a.m., at Darsilameh Sangajor in Foni Kansala, West Coast Region, jointly conspired to commit an offence.
Count two stated that on the same date, place and time, they jointly disobeyed a lawful order of the President of The Gambia by refusing to perform Edul Fitr prayers on 28 July 2014, as announced by GRTS and the accused persons performed the Edul Fitr on 29 July 2014, and thereby committed an offence.
Read Other Articles In Article (Archive)