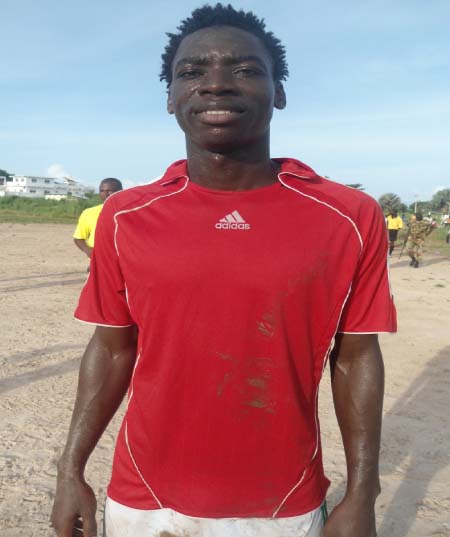 Linguere Football Club of Bakau is on the brink of rejuvenating its season after they recovered from what was a bad start to the campaign with two consecutive wins that have also put their title hope alive.
The Bakau Newtown outfit, who have made an instant success since making their Nawettan debut few years ago, have struggled to replicate the same success which has seen them fail to win any silverware in the past two years.
They entered this year's summer championship with little expectations from their fans and in the process suffered a disappointing 1-nil defeat to rivals Julangel in their opener much to the dismay of their followers.
However, this has also raised an eyebrow over the club's ability to recapture the best form they have been trying to rediscover over the years.
The team has also received criticism from the media in relation to their persistent poor run of bad form but proved critics wrong after laying a hard fought encounter which was rewarded with an emphatic 2-nil win at the expense of 5-Junction a fortnight ago thanks to a brace from striker Sheriff Hydara.
A 2-nil success over 5-Junction was greeted with a huge celebration from a teaming number of the fanatic followers of the Bakau New Town-based team as they continued to maintain their good run of fine form and in the process managed to claim an impressive 3-1 humiliation of Bantankoto with goals from Saikou Jawara and Sheriff Hydara who netted a brace to take his goal-scoring tally to four.
The win has seen them open up a one-point lead at the top of Group B with 6 points in 3 matches.
Other results in the 24-team championship saw Milan coming back from suspension to get off to a sparkling start to the summer championship with a narrow but mouthwatering 3-2 win over Bremen Border, which was marred by controversy when Bremen players and officials accused the referee of bad officiating.
They also expressed disappointment at the committee members for allowing Badou Faye to officiate their match against Milan when the referees from the GFA refused to take centre stage citing various reasons for their refusal.
With that problem believed to be resolved, Milan was expected to resume their quest for silverware as they set to rub shoulders with impressive Zuwa FC a game that was taking place at the Independence stadium at the time of going to the press yesterday.
Luniburg blew away what appeared to be an easy chance to extend their beaten run to two matches with a deadly goalless draw with Senior Lions, while Scantours lost 1-nil to Kansala and Ron Mango securing a 3-1 victory against Tos Actief who appeared to be facing an exit door after strings of poor performances have seen them fail to win in three fixtures. They also conceded the highest number of goals in the campaign so far.
Seaview's mal-performance in the Bakau Nawetan this year is showing no sigh of ending after they suffered two defeats and could only manage a 1-1 draw against Late F. Drammeh formerly called Vietnam Border, which looks like they would not survive the group stage.
Pointsport will continue to give you update on the Bakau Nawetan and other Nawetan centres across the country as the competitions progress.
Read Other Articles In Article (Archive)