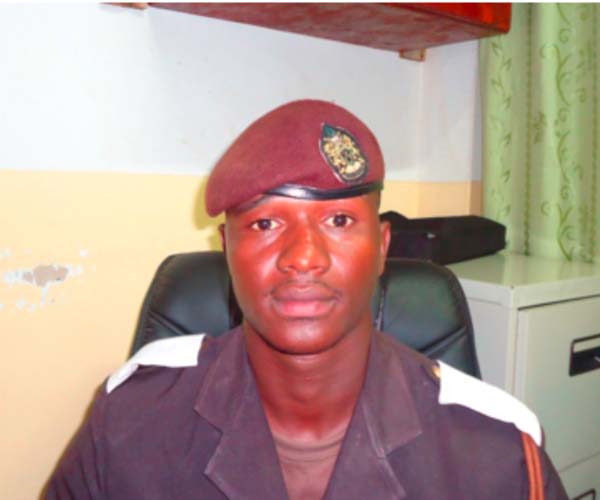 The Gambia Immigration Department's statistical report reveals that its performance over the last two to three years has been "very impressive", as it had registered a significant increase in its activities since 2012.
"Overall performance in 2012 was above standard," said Cadet Inspector Saidou Bah in an interview with this reporter in his office recently, touching on a wide range of issues.
He said the Entry Clearance into The Gambia in the year 2013 decreased by 88 per cent with a total figure of 84 aliens compared to the 2012 figure, which was a total of 2,721.
Regarding asylum seekers, PRO Bah said the Immigration Department recorded a total of 5 persons from different countries, who flew into The Gambia to seek asylum in 2013.
In the year 2012, the total number of people who sought asylum was 16, and the figure declined by 95 per cent in 2013.
According to him, in 2013 immigration officers at the official entry border posts intercepted 69 illegal migrants who intended to travel illegally and, in the previous year, 76 illegal migrants were intercepted.
PRO Bah further stated that in 2013, the Gambia Immigration Department recorded a total of 58 deaths of Gambians abroad through Banjul International Airport (BIA).
According to him, this figure saw an increase of 20 people, about 42 per cent, compared to the year 2012.
The immigration spokesperson further revealed that national passports, which comprise ordinary and diplomatic passports, are issued only to Gambian citizens.
The total number of national passports issued to Gambians for the year 2013 was 47,879, whilst in 2012, the figure stood at 40,947.
This figure increased by 17 per cent in 2013 with a difference of 6,932 people.
On residential permit A, the PRO said there was a slight increase in residential permit A in 2013, which had a total of 1,694 aliens compared tothe 2012 figure.
For residential permit B, PRO Bahexplained this is issued to ECOWAS and non-ECOWAS citizens residing and working in The Gambia, except for three nationals: Senegalese, Ivorians and Bissau nationals.
For the year 2013, the number of persons issued with permit B stood at 24,154, he said.
Regarding residential permit B issued on gratis basis, the PRO stated that this type of permit is strictly issued to experts working for the Gambia government and other persons in the interest of the government.
He added that a total of 632 persons were issued with it in 2013 and 492 in 2012.
PRO Bah further said the 2012 statistical report showed the performance of the Immigration Department has been improving significantly.
"The overall performance in 2012 was above standard," he said.
Cadet Inspector Bahseized the opportunity to warn all landlords to be vigilant about harbouring foreigners in their compounds, as there is need for aliens to be screened properly regarding their residential documents.
He called on compound owners to comply with the immigration department's advice for their own safety and for the safety of the country by ensuring aliens regularise their status, which calls for a collective effort.
Read Other Articles In Article (Archive)