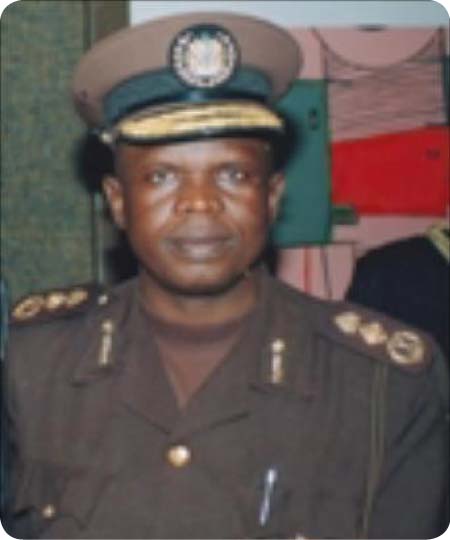 The Director General of the Gambia Immigration Department, Buba Sanyang, was yesterday arraigned before Principal Magistrate Hillary Abeke of the Banjul Magistrates' Court, charged with abuse of office.
Sanyang, who denied the charge, was subsequently granted court bail of D5 million with a Gambian surety who must have landed property within the Greater Banjul Area, and the surety should also deposit his or her identification card with the registrar of the court for reference.
Director General Sanyang was alleged to have on 28 October 2013, at the immigration headquarters in the city of Banjul and diverse places, abused the authority of his office as the Director General of the Gambia Immigration Department, by issuing an entry clearance to Ali Chahin, a Syrian national, and Hussein Abs, a Lebanese national, without following the appropriate immigration procedures, and thereby committed an offence.
The police prosecuting officer, Chief Inspector Lamin Badjie, told the court that the case was just for mention and the prosecution would endeavour to call their witnesses by the next adjournment date.
He said bail was at the discretion of the court to decide whether to grant to the accused person.
In applying for bail on behalf of his client, defence counsel Lamin S. Camara told the court that the section under which the accused person was charged with was for a bailable offence.
He said the accused person was a senior civil servant in the country, as the director-general of the Gambia Immigration Department, and has all his family in the country.
He was working for the Gambia Immigration Department for decades without any problem, counsel said, adding that the charge against his client was bailable, as it is a misdemeanour.
Counsel further stated that if the accused person was granted bail, he would not interfere with the prosecution's witnesses, and therefore urged the court to grant his client bail.
The court should consider his status as Director General of the Gambia Immigration Department, and grant him bail with reasonable conditions, he concluded.
The case was then adjourned to 20 November 2013, for hearing. 
Read Other Articles In Article (Archive)