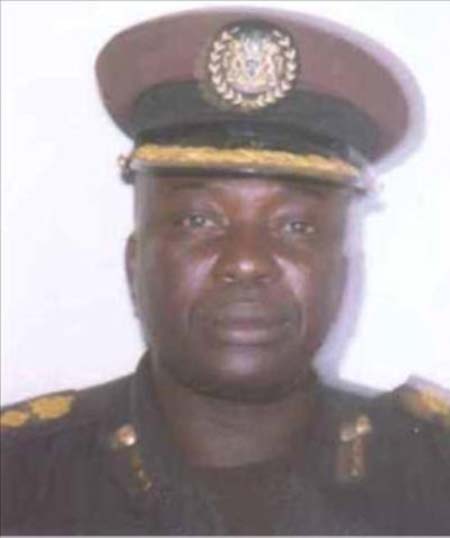 The Gambia Immigration Department recently organised refresher training on refugee registration and profiling officers, as part of efforts at making security officials more aware of international and national refugee laws/conventions.
The training, held at the Immigration headquarters in Banjul, aimed at enhancing the favourable protection environment for refugees and asylum seekers, as well as enhancing fair protection and documentation for refugees and asylum seekers in the country.
Speaking at the training, Pa Baboucarr Mboob, Director General of the Gambia Immigration Department, thanked the commissioner of refugee, Louis Mendy, for such an important initiative, knowing the essential role and responsibilities of immigration department in any country.
"As we all know this is not a new thing for the immigration department to organize such refresher training for the security personnel at any port of entry or border guards in their response to the needs of the concerned population," he said.
He revealed that The Gambia had just established the refugee commission in 2010 with functional secretariat under the support of the UNHCR national programme.
He noted that the initiative of the commission was to make the GCR and GID personnel better prepared for the forthcoming general registration exercise, and to be more responsible in providing care and protection for refugees in The Gambia.
The Gambia commission for refugees, in dealing with refugee matters, wants to have in place correct and accurate data entry system for the purpose of providing government and its partners, realistic situation of refugees' status in the country, he added.
He said the role of the Immigration Department is to control the movement of people in and out of the country, in which issues of refugees are not an exception.
He therefore warned all immigration personnel posted at the borders to take great care in protecting refugees.
Speaking earlier, Louis Mendy, commissioner of refugees, said the training was held to refresh and build the capacities of personnel posted at the borders to help them during execution of their national duties.
The Gambia as a refugee-receiving country has ratified the Geneva Convention of 1951 relating to the status of refugees and domesticated it in the national laws of the country, he said, thus the establishment of the Gambia Commission for Refugees in 2010 through an Act of Parliament.
As The Gambia continues to receive refugees within and beyond the sub-region, the commission deemed it necessary to train the GCR and GID staff in both the instruments of 1951 Geneva Convention, and the 1969 OAU convention relating to the registration and profiling of refugees, he said.
He also said to enhance the protection and promote mutual understanding of the said instruments, and for the officials of the various institutions and other collaborative agencies within the government, they deemed it necessary to heighten their knowledge and understanding on refugee laws, as well as to review their responsibilities stated in the Act.
Read Other Articles In Article (Archive)