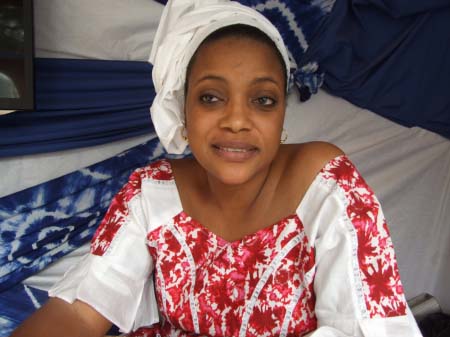 The supervision and control of food safety and hygiene has been given a new impetus by the Gambia government.
Established by the Food Safety and Quality Act in 2011 under the Office of the President and set up in July 2013 with effective operation to start in April 2014, the Food Safety and Quality Authority (FSQA) is now the sole National Competent Authority with powers of delegation mandated to officially control the safety and quality of all foods (including water and beverages) and animal feed whether locally produced, imported or destined for export.
"The work of the Authority is expected to contribute toconsumer healthand safety, the facilitation of trade and control of fraudulentand deceptive food marketing, labeling and advertising practices," said the Authority's deputy director general Zainab Jallow in an interview with The Point at theweekend.
"Starting from 2014, the Food Safety Quality Authority is the only Government institution responsible for the registration and licensing of food establishments," she said, calling on all establishments and individuals involved in the business of food and animal feed to register with the Authority come 1 April this year when the Authority will move to its new headquarters at the Centenary Building on 2 Kairaba Avenue (Westfield Junction).
While emphasizing that the Authority is out not to police businesses, Mrs Jallow, who is also the officer in charge of operations, said: "We are asking all food businesses to come and register because one of the things we want to do is sensitize people on good hygiene practices. It is also for traceability purposes, to work with them to do the right thing, to also increase their business, and to know how they are doing things; we are not out to police them."
Mrs Jallow said the authority will use all measures necessary to ensure the safety, soundness and wholesomeness of food at all stages of the food chain, from its growth, production, processing or manufacturing unit to its final consumption.
"We are not only looking now at what is safe; we are also looking at the quality, as food can be safe but not the best quality. That's our work, and it is all going to be science-based to determine whether or not it is fit for human consumption or animal," she said.
The authority, according to Mrs Jallow, is actually out to work hand in hand with business to achieve food safety and good hygiene and not to close or disturb them.
"We are not here to close businesses. We have this thing in the Act called the Improvement Notice. So when we come to you and we find that you have notmet the standards, we will tell you what you have done wrong and how you should fix it, and we will give you a time, about six to 12 weeks - depending on what is wrong – to fix it."
The authority would only give way to court action when someone or a business is found wanting for repeatedly polluting the market with bad food or feed, she said, adding that the Food Safety and Quality Act of 2011 states down the law clearly for all to know what obtains.
"It says you cannot place unsafe food in the market or food that does not fit for human consumption. If you do this deliberately it tells you that you will be fined up to D100,000 or about three to five years in jail," Mrs Jallow explains.
"There are also mitigating factors: it also has another part where it states that if you import food and place it on the market, then you notice that it is not the best quality or it is not good, you have a responsibility to pull it off the market, to inform the authority, so the authority can work with you to get it off the market. It is not good to wait until we come, catch you and confiscate it. You should notice it on your own and take that responsibility to stop it."
The FSQA deputy DG also said what they are actually out to do is work with businesses to facilitate trade and achieve economic growth, to meet the millennium development goals set by the country and the UN.
"We are saying if people produce quality and safe foods, not only it is good for us but it also allows us access to the international market," she said, adding that there have been issues where "our fish and groundnuts are being sent back" from the international market.
"Therefore if we work with businesses to get their products to acceptable international standards, it is the pride of the authority, it is the pride of the people and it is money, economic growth for all of us at the end of the day," she stated.
Mrs Jallow said further that the authority also has the equal right to scrutinize foodstuffs coming from outside, such as from the EU and other countries abroad, so that other countries do not dump unsafe food or products of the least quality into The Gambia.
"We are all using the same CODEX - that is international standards (of rating safe and good quality food) – so there is mutual recognition and respect between the competent bodies; that is the FS institutions," she says.
"We know when yours come with a certain certification we respect it; you have to respect ours when it goes with the certification of the authority."
Mrs Jallow reiterated her call for those dealing in food business to register with the authority, saying: "The Food Safety and Quality Authority is here to work for all Gambians, for the benefit of the people to make sure what we consume is safe and healthy for all of us, because without a healthy nation you obviously cannot have a developed nation, and to have a healthy nation, safe food must be available." 
Read Other Articles In Article (Archive)