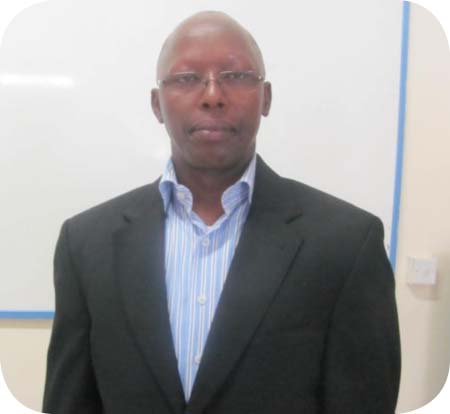 The economic and financial data or facts given to the IMF by government authorities largely influences the advice and support given to countries by the Fund, said IMF resident representative Gaston K. Mpatswe, in reaction to the accusation that the IMF sometimes gives "dire advice" to countries.
The IMF is just "like a doctor" who prescribes or provides medication for a patient, based on the complaints of their affected parts or the pain they are experiencing, Mr Mpatswe analogized, whilst responding to questions posed to him by students of the University of The Gambia (UTG).
The occasion was a sensitization conference on IMF operations, held Wednesday by the Fund's Banjul office for students of the university at UN House in Cape Point, Bakau.
"We also act like a coach, in that we provide technical assistance to countries such as The Gambia," Mr Mpatswe outlined, saying they helped in the introduction and implementation of VAT (value-added tax), which he said is considered as the most appropriate tax system, over and above the previous income tax of 15 per cent, for instance, being charged in The Gambia.
The IMF's edification conference looked at the Fund's mandate and operations, the roles of the IMF and the World Bank, and The Gambia's relations with the Fund.
Established in July 1944 in Bretton Woods, New Hampshire, United States of America, the IMF's primary purpose is to ensure the stability of the international monetary system – the system of exchange rates and international payments that enables countries (and their citizens) to transact with one another.
"To maintain stability and prevent crisis in the international monetary system, the IMF reviews country policies as well as national, regional and global economic and financial developments through a formal system known as surveillance," the top IMF official in Banjul told UTG students.
He also said IMF financing provides member countries the breathing room they need to correct balance of payments problems.
"A policy program supported by IMF financing is designed by the national authorities in close cooperation with the IMF, and continued financial support is conditioned on effective implementation of this program," he explained.
The IMF also provides technical assistance and trainingto help member countries strengthen their capacityto design and implement effective policies, Mr Mpatswe continued, adding: "Technical assistance is offered in several areas, including tax policy and administration, expenditure management, monetary and exchange rate policies, banking and financial system supervision and regulation, legislative frameworks, and statistics."
Read Other Articles In Article (Archive)