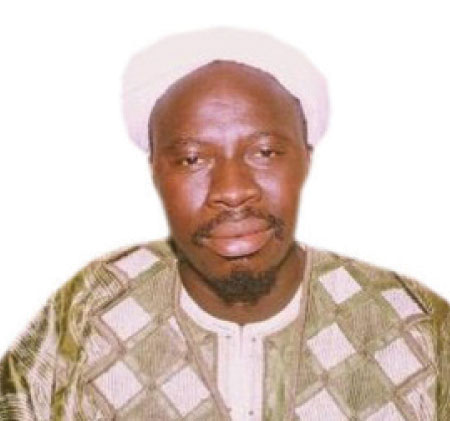 Prominent imam Bakawsu Fofana has appealed to the Muslim Ummah to forgive one another as well as reduce the prices of basic commodities in the Muslim holy month of Ramadan.
"For the sake of the holy month of Ramanda, I am appealing and urging Muslims, especially those who are wealthy and have the means to help others, to care and share during this holiest month of Ramadan.
"The business community should help reduce the price of basic commodities that are skyrocketing in the market. They should make sure that anything that those fasting are in need of should be made available, ranging from sugar, to rice, bread, meat."
"Reduce the prices so that everyone, even an average man, can be able to buy something," he said, adding that  any businessman who is selling commodities  that people need in the month of Ramadan  should at least reduce it for the sake of the month of Ramanda.
"Never increase the prices; it is un-Islamic and people should desist from the act as God will punish anyone who cheats another person. It is a sin to increase prices of anything, during the time people need it."
Ba Kawsu also appealed to the government to release those in detention for the sake of the blessed month of Ramadan, as it is a month of forgiveness; or help them to have more freedom in detention than during any other month, because of the powerful nature of Ramadan.
"Even those in prisons should feel the blessing of Ramadan, by extending magnanimity to them before the end of the month," he said, adding that even God controls Satan and closes the gates of hell and opens paradise during the Ramadan.
To the women, he urged them to dress properly during Ramadan, at the markets and workplaces because Ramadan despite being a blessed month is also a month when one can have sins.
He also called on radio stations, and those selling cassettes to play religious songs in their radios and public places, while praying for Muslims fasting to be granted reward by the Most High.
"I must thank and praise Allah for the holy month of Ramadan that the Muslims are witnessing and Allah has not given mankind any blessed month than the month of Ramadan which is a month for total submission to Allah.
"Islam is based on five pillars: declaration that there is no God but Allah, and Muhammed is the prophet and Messenger of Allah; Salat (Prayer); Fasting; Zakat; pilgrimage which are all important pillars of Islam," he said in the interview held at his residence.
Allah has ordained Ramadan as important thing in the year for Muslims, and Ramadan helps Muslims to clean themselves from sins committed during the year, and saves them from hell fire, he said.
Imam Ba Kawsu said intention is an important ingredient of fasting, noting that renewing that intention on a daily basis is also very good for a Muslim.
He urged Muslims to keep fasting, praying and submitting themselves to the commands of Allah, adding that fasting is all about continuous prayer and calling Allah's name in anything one is doing.
On the sighting of the moon, Ba Kawsu said: "Fasting same day with Mecca is unjustifiable in any circumstance; I have said this for the past five years and still now I'm saying this.
"Allah, Prophet Muhammed SAW and Mecca have never said that people sighting their moon should follow Mecca's sighting of moon.  What the prophet said is for people to search for the moon and if seen fast for 30 days."
"Even if the whole world sights the moon without Mecca sighting it, they will never fast or pray. And if Mecca sight the moon while others did not, they will pray or fast.  Mecca even shares borders with other Arab states, but even when those countries sight the moon that will not make Meccans to pray without sighting it themselves," he said.
Read Other Articles In Article (Archive)