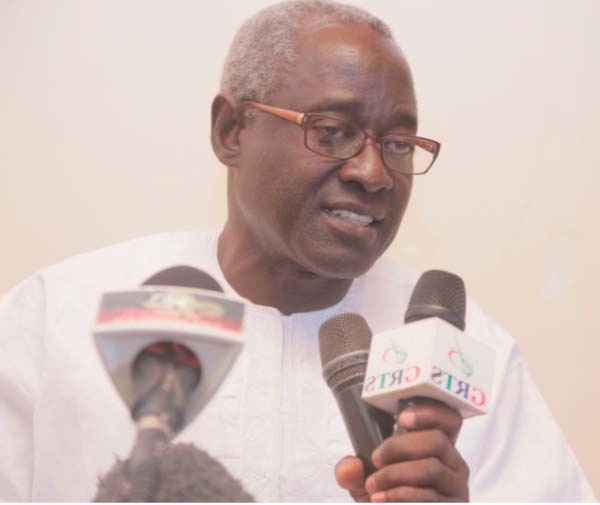 Halifa Sallah, President Barrow's adviser on governance and spokesperson of the coalition government, has insisted that he is still and indeed the spokesperson of the Coalition.

"I am here, and that is enough to say that I am the spokesperson of the coalition," he said at a press conference at the Kairaba Beach Hotel yesterday.
On Sunday, one of the coalition party leaders and Minister of Interior Mai Ahmad
Fatty during a joint press conference by the UDP, NRP and GMC said there is no coalition spokesperson and anyone, who says he or she is, is not saying the truth.
According to Sallah, he has no problem with what Minister Fatty said as he has a right to his views and opinion.
"It is not my duty to destroy anything he does or replies to. It is his opinion and he has the right to express his views. If he finds himself wrong, it is up to him, and politicians are strange animals," said Sallah.
Sallah added that others felt the Independent candidature from within the coalition would lead to the destruction of parties without necessarily increasing chances of winning seats, while others believe otherwise.
After a long deliberation on the issue and on type of candidature they should adopt, it was put to a vote and six (6) stakeholders endorsed the party candidature supported by the coalition as the way forward.
President Barrow said as far as he is concerned a "tactical alliance" is the sure way to forge ahead.
Read Other Articles In Article (Archive)