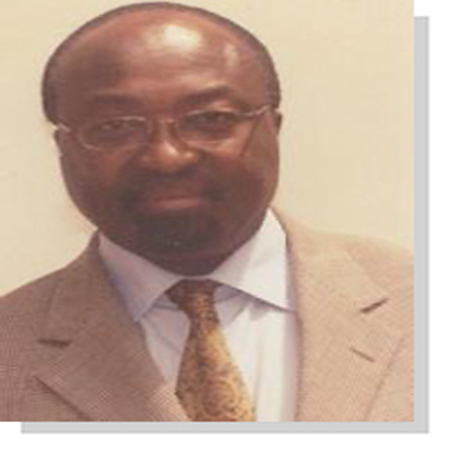 The Secretary of State for Higher Education, Research, Science and Technology, Mr Crispin Grey-Johnson, has denounced the tendency of youth to rush headlong into illegal migration, describing the craze as a misplaced priority.
According to him, the seemingly unending practice of embarking on life-endangering, mostly sea voyages by African youths in attempts to enter Europe through what many call the "Back Way" makes no sense.
The practice, which has in recent times resulted in arrests and loss of lives of many a hope-starved Gambian youth, has been seen for years by most African youths as the only solution to their deprivation.
Speaking recently in an exclusive interview with The Point, Secy Grey-Johnson said: "People, most especially our youth, should understand that those parts of the world are not rosy as they think."
He added: "People go there the way they want to get there without skills, little education which is definitely not easy and if anyone asks me for advice, I will tell you don't do it."
According him, the huge amounts involved in making arrangements for such perilous journeys would have helped many youths to establish businesses, if small, that will not only benefit them but also the country at large.
"There are opportunities in this country and we have to let our youths know that if they are prepared to work, they can have a very comfortable life here," he said.
For Secy Grey-Johnson, Gambians should be innovative, love themselves, love their country and be united regardless of ethnicity or religion so as to make best use of the opportunities provided to them.
"Let them make best use of the education being provided to them. Each child now in this country has the opportunity to go to school, which was not the case definitely 15 years ago," he explained.
Like many African countries, The Gambia has lost many of its citizens, mainly the youths, on the dangerous seas between Spain and Morocco.
Despite the recurrent grievous nature of the loss of lives, many are still willing to brave precarious conditions to enter Europe.
Most African youths attribute their extreme decision to the inability of their respective countries to provide jobs, or when they could, the remuneration is not comparable to those in Europe.
This is however different in the minds of many who spoke to this paper as they also believe that Africa too has a lot of potential to be like the West and one should therefore be steadfast.
According to a man who lost his 21-year-old son on one of such journeys early this year, the search for greener pastures should not be seen as a matter of life and death.
Read Other Articles In Article (Archive)