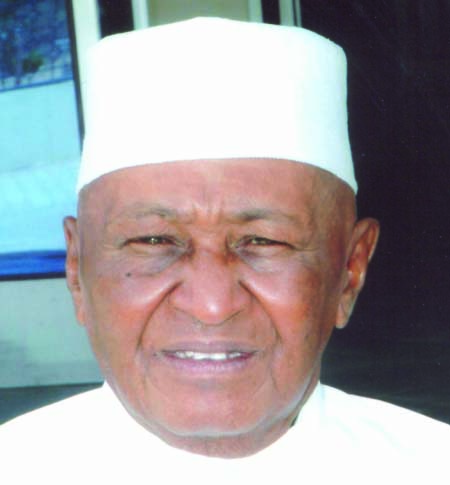 The Independent Electoral Commission (IEC) on Friday held a training-of-trainers workshop at the Paradise Suites Hotel in Kololi.
One hundred and forty participants drawn from across the country took part in the training ahead of the March 29 National Assembly elections, boycotted by six opposition parties in the country.
Speaking at the event, IEC Chairman Mustapha L. Carayol said elections are universally recognised to form a very important role in safeguarding the desired peaceful environment for any nation.
"I believe that at the end of this training all of you here present, as participants, will be fully equipped with the requisite knowledge to conduct the elections come March 29th 2012," he said.
"Section 26 of the Constitution of the Republic of The Gambia states that "every citizens of The Gambia of full age and capacity shall have the rights, without reasonable restrictions to take part in the conduct of public affairs, directly or through freely chosen representatives, to vote and stand for elections at genuine periodic elections for public office which elections shall be by universal and equal suffrage and be held by secret ballot.".
Mustapha Carayol said he is convinced that the training would go a long way in enhancing both the IEC and the participants with the required knowledge and skills in the conduct of elections.
He said National Assembly elections accord the population at the grassroots a more direct avenue to get their concerns taken care of; thus this training is meant to bring together all players in our electoral process to discuss the various roles they play in the conduct of elections.
"Elections in The Gambia should be the business of all because this approach will surely yield credible election results that would be accepted by all the players in our political and electoral process both nationally and internationally," the IEC chief said, adding that political parties are essential for both the emergence and consideration of democracies.
He also singled out some of the key imperative functions performed by political parties, saying they include representing the people and articulating their demands; reconciling diverse needs and aspirations that exist within society and interpreting them into management programs; structuring electoral choice.
He  appealed to all political parities participating in the coming election to recruit suitable polling agents who will be able to read and complete forms and follow simple instructions, be interested in the electoral process, uphold teamwork and be knowledgeable about the community in which they will be working, on polling day.
IEC Chief Electoral Officer Robert Anthony Secka delivered the welcoming remarks while Joe Colley, IEC communication officer, chaired the ceremony.   
Read Other Articles In Article (Archive)